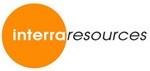 Interra Resources has announced the drilling and testing results of the Company's first well in the Kuala Pambuang block (KP) onshore southern Central Kalimantan, Indonesia. Interra has a 67.5% working interest in the Block through PT Mentari Pambuang Internasional, the operator of the 1,631 sq km Block as well as the drilling of the KP-1 exploration well.
KP-1 has reached total depth of 3,771 feet and Electric Wireline Logging (EWL) was accomplished. Live oil shows over several zones were recorded while drilling in the primary reservoir targets by borehole cuttings analysis. EWL analyses have confirmed and are consistent with the drilling shows. Subsequent to these, Drill Stem Testing by Swabbing (DST) was completed in the openhole and samples of oil have been collected.
The Company has determined that the drilling and testing results are positive, and KP-1 will undergo completion by installing casing and performing testing by casing perforation over the potential reservoirs. Further analysis of the data, including EWL, lithology and crude analysis,is ongoing.
The Company will announce any noteworthy results from these and expected perforation testing.The Company wishes to advise that investors should exercise due care and caution when trading Interra's shares. It is not certain that the explorationdrilling mentioned above will ultimately yield commercially recoverable hydrocarbons or profitable production.
Source: Interra Resources