News listings
energy-pedia development and production

Iraq
Iraq: CNPC and BP in talks to develop Rumaila oilfield
24 Jun 2009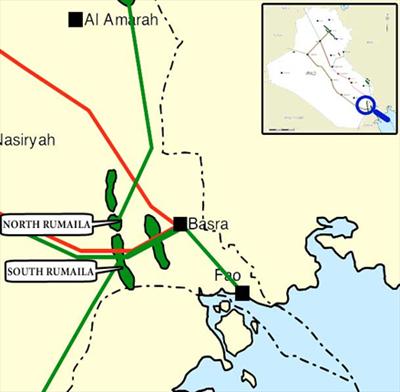 China National Petroleum Corp, CNPC, has held talks with UK oil major BP about a joint offer to develop Iraq's Rumaila field, ahead of the country's first bidding round in 30 years, a person familiar with the matter said today. The China state-owned CNPC is also working on two more bids in the auction, due to take place June 29-30, including one with Chinese rival CNOOC and Malaysia's Petroliam Nasional, Petronas.
The talks with BP focused on CNPC coming in as a minority partner for a service contract to develop the Rumaila field, which is the largest in the round in terms of output, said the person, declining to be named. He did not say whether the discussions were ongoing.
Rumaila's current output capacity is around 1 million barrels a day, but the Iraqi government hopes foreign expertise can lift production to 1.75 million barrels a day.
CNPC is working with Royal Dutch Shell and China Petrochemical Corp, known as Sinopec, on a bid to develop the Kirkuk oil field after agreeing on shareholdings in a consortium, the person said.
In April, Jeroen van der Veer, Shell's chief executive, confirmed the Anglo-Dutch oil major was in talks with Chinese firms to be a part of the consortium bidding for an Iraqi oil field.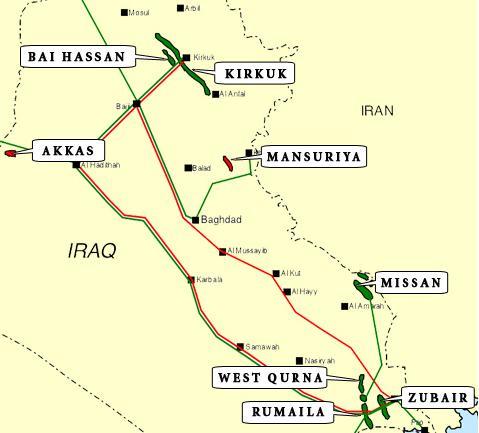 The third bid will involve a consortium of CNPC, CNOOC and Petronas for one of the smaller oil fields included in the round, the person said.
CNPC will operate the oil field, either Missan in southern Iraq or Bai Hassan in the country's north, if the bid succeeds, the person said.
Azman Ibrahim, a spokesman for Petronas, said Malaysia's state oil company "is bidding for some acreage in Iraq, on our own and with partners", but refused to give details. Xiao Zongwei, the joint board secretary of Hong Kong-listed CNOOC, declined to comment.
CNPC has already built a relationship with the Iraqi government. In March, it secured the first major oil development deal with Iraq since the fall of Saddam Hussein in 2003. The $3 billion project was to develop Al-Ahdab oil field in Wasit Governorate, south of Baghdad.
Iraq is the world's third-largest oil producer and is seeking to boost production and renew an industry that has been shackled by years of war and sanctions.
Current production is around 2.4 million barrels a day, but Baghdad hopes foreign investment will lift this output to 4 million barrels a day over 20 years.
The Oil Ministry is offering foreign companies a total of eight oil and gas fields, containing combined reserves of 43 billion barrels of oil equivalent, or 37.3 percent of the country's total.
Some 32 international companies, including oil majors such as Shell, BP, ExxonMobil, Chevron, and Total SA, are expected to take part in the bidding process, to be held in Baghdad. The country's Oil Ministry had pre-qualified 35 international companies for the first bidding round announced a year ago.
Historically, the Rumaila asset has been considered as two separate fields for the purposes of development and production, split into north and south sections with very similar estimates of oil in place volumes though the areal extent of the south is over twice that of the north. Both North and South Rumaila are here considered a single asset to be developed together as they comprise a single geological structure. At present, the majority of production in Iraq comes from Rumaila and the northern supergiant field, Kirkuk.
Source: Maktoob Business

back to top