News listings
energy-pedia development and production

Iraq
Iraq: ShaMaran announces Atrush production update
10 Apr 2018

ShaMaran Petroleum reports that recent production in the Atrush field in Kurdistan has been negatively impacted by the accumulation of solids in the production facilities. Production for the first quarter 2018 averaged 23,600 bopd and production in March 2018 averaged 20,300 bopd.
During the last week, investigations have revealed a partial blockage of the heat exchanger by sediments. Sediment samples have been taken and will be analysed in the next weeks.
Production capacity through the facilities is currently limited to around 20,000 bopd. Production will be carefully monitored and if necessary adjusted to prevent further solids build up. Options to clean out the heat exchanger are currently being investigated, as well as chemical or mechanical solutions to prevent solid build up from reoccurring.
Chris Bruijnzeels, President and CEO of ShaMaran, commented:
'Although unexpected, these kind of production problems are not uncommon and I am confident that these issues will be resolved and that production capacity will be restored to 30,000 bopd in the near future.'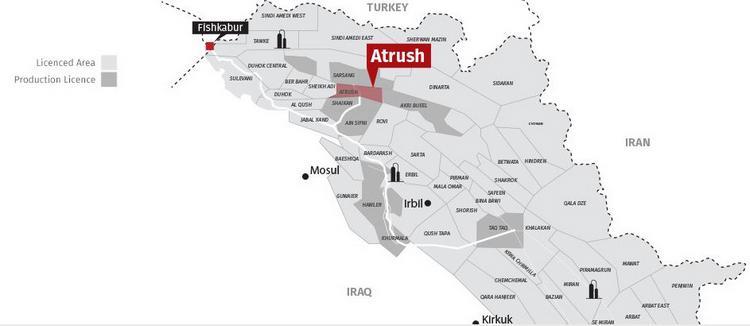 Source: Shamaran Petroleum
back to top