News listings
energy-pedia licensing

Israel
Israel: Five companies bid on 12 new exploration blocks offshore Israel
21 Jul 2019

Israel's Ministry of Energy has announced that the second Israeli offshore licensing round has ended and that five companies submitted proposals for oil and gas exploration in 12 new blocks in Israel's Exclusive Economic Zone.
Minister of Energy, Dr. Yuval Steinitz, said:
'A few years after the gas outline, we are getting more international groups which will explore for and develop the State of Israel's oil and gas resources. The proposals that we received will increase significantly the number of oil and gas exploration licenses in Israel's Exclusive Economic Zone, from 8 to 20.'
'The arrival of additional European companies to Israel, combined with the fact that the Leviathan platform will soon be connected to the shore and the ongoing work on the development of the Karish field, will lead to the breakup of the monopoly and enhance competition in this sector. We are continuing to work towards transforming Israel into a regional energy power'.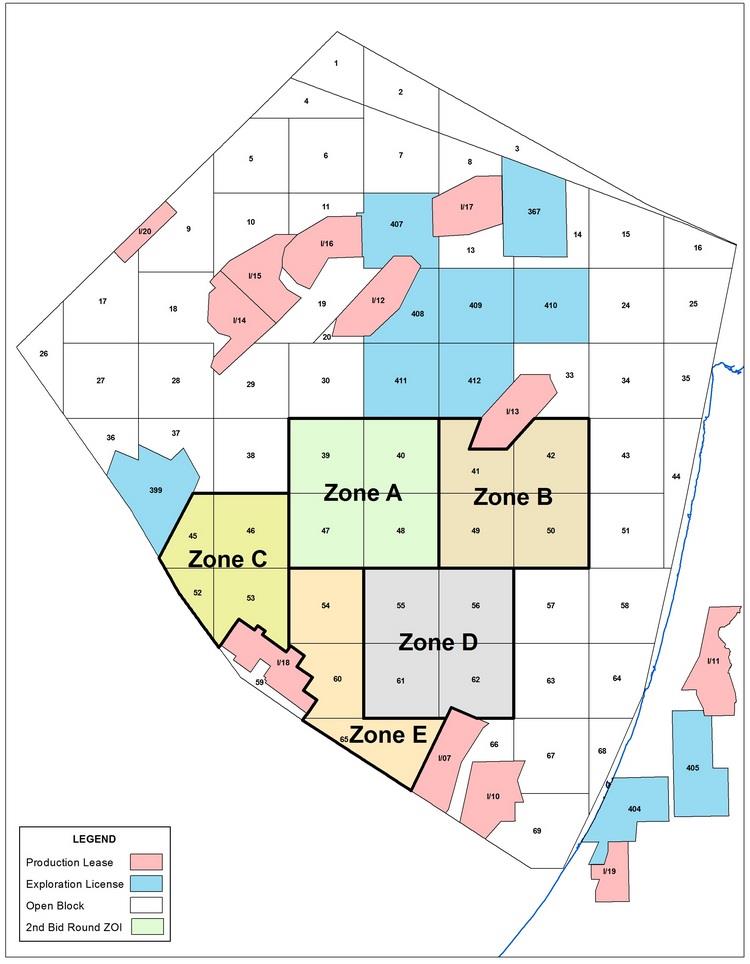 5 international and Israeli companies have submitted proposals to explore for oil and gas in 12 new blocks in Israel's EEZ, out of 19 blocks tendered.
In the second bidding round, the Ministry of Energy had tendered 19 exploration licenses (blocks), each one up to 400 sq km in size. The 19 licenses were grouped into five zones (Zones A - E), each up to 1,600 sq km in size.
To encourage international companies to participate in the competitive process, Minister of Energy, Dr. Yuval Steinitz and the Director General of the Ministry, Udi Adiri, together with other officials in the Ministry held multiple meetings with international energy companies. In addition, professional teams from the Ministry took part in a number of international conferences to market Israel's offshore exploration areas.
Source: Ministry of Energy
back to top