News listings
energy-pedia exploration

Israel
Israel: Noble Energy encounters gas at the Leviathan exploration prospect, offshore Israel
29 Nov 2010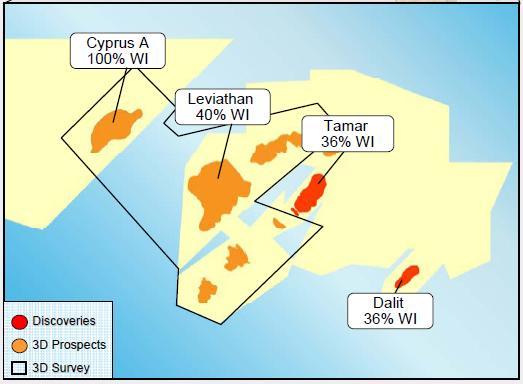 Noble Energy has provided an operational update for the Leviathan exploration prospect offshore Israel. The well has penetrated the first interval in the primary objective. Based on logs taken while drilling, it is apparent that natural gas has been encountered in this interval. Noble Energy and its partners are continuing to drill through the primary objective, after which a full well evaluation will be conducted. Results from these operations are expected in mid-December.
Noble Energy operates Leviathan, offshore Israel in the Rachel licence, with a 39.66 percent working interest. Other interest owners are Delek Drilling and Avner Oil Exploration with 22.67 percent each and Ratio Oil Exploration with the remaining 15 percent.
Leviathan
The Leviathan Prospect exhibits similar seismic characteristics to the Tamar discovery but is twice the size. While Tamar covers an area of around 24,000 acres, the Leviathan Prospect covers around 80,000 acres. Tamar, discovered in 2009, is operated by Noble Energy and has total recoverable resources estimated at 8.4 trillion cubic feet of natural gas. Leviathan has an estimated Gross Mean Resource of 16 TCF.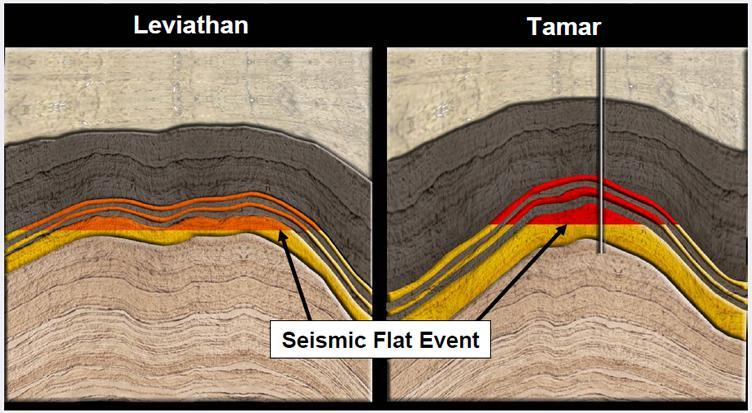 Source: energy-pedia
back to top