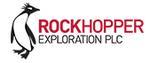 AIM-listed Rockhopper Exploration has provided an update on its international arbitration against the Republic of Italy in relation to the Ombrina Mare field.
Further to the Company's announcement of 2 July 2021 in which Rockhopper reported that the Tribunal had informed the Company that it expected to complete its work in July, the Company can confirm it has yet to receive news of the outcome of the process.
Rockhopper continues to believe it has strong prospects of recovering very significant monetary damages - on the basis of lost profits - as a result of the Republic of Italy's breaches of the Energy Charter Treaty. All of Rockhopper's costs associated with the arbitration to date have been funded on a non-recourse ('no win - no fee') basis from a specialist arbitration funder.
A further update will be provided in due course.
Source: Rockhopper Exploration