News listings
energy-pedia development and production

Kazakhstan
Kazakhstan: Eni sees Kashagan to produce 75,000 barrels a day in first month
13 May 2013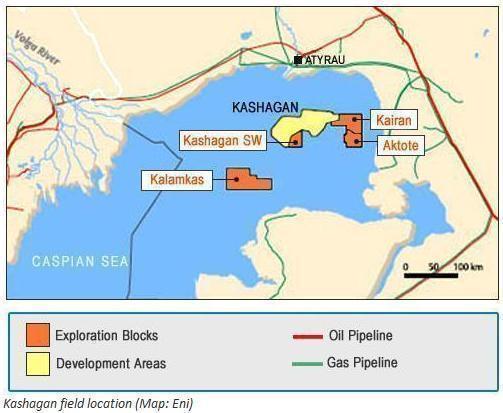 Eni expects the much-delayed Kashagan field in Kazakstan to start producing before October and to average 75,000 barrels a day the first month and twice that within three months, a senior official of the Italian energy company said Friday.
Claudio Descalzi, head of the exploration and production division, said ENI expects output to soar in the second half of 2014. In the third quarter of next year, it will reach 370,000 barrels a day on average, he said at a press conference in Rome after a shareholders meeting. Output will 'certainly' start by the end of September, the deadline agreed with Kazak authorities, he said, adding that it may start as early as July. Earlier this year, the Italian company said it expected to start pumping in June.
The Kashagan project, which includes large oil companies such as Exxon Mobil Corp, Royal Dutch Shell and Total, is years behind initial schedule, with cost overruns in the billions of dollars.
Source: Dow Jones Newswires via Fox Business
back to top