The deadline for oil and gas companies to submit bids for the Lebanon Second Licensing Round has been extended until 15 December 2022. The PGS Lebanon 3D Vision and MC2D data cover all eight blocks on offer.
PGS has seismic data coverage for all eight blocks in the second offshore license round for Lebanon.
Following a request by the Lebanese Petroleum Administration, the energy minister announced an extension to give companies not currently working in Lebanon more time to prepare their documents for the round.
There are eight blocks on offer: 1, 2, 3, 5, 6, 7, 8, and 10, with a simplified bidding process to attract new investors.
Blocks 4 and 9 are currently licensed to an international consortium comprising of TotalEnergies, Eni, and Novatek. One well has been drilled in Block 4 and plans for the second well on Block 9 have been delayed due to an ongoing border dispute with Israel.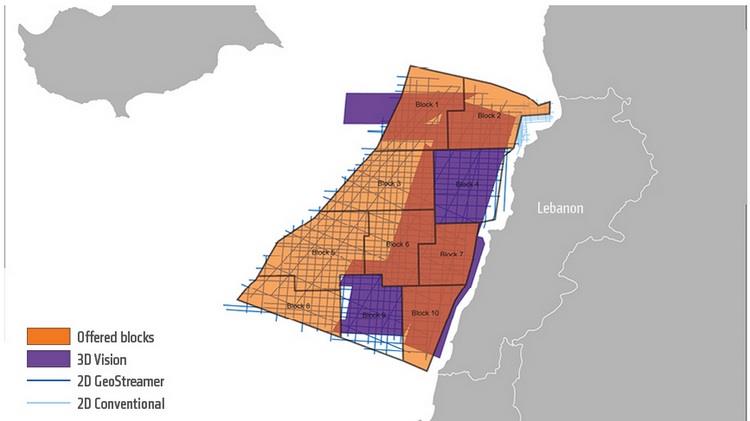 Find Out More
For more details, please contact amme.info@pgs.com
See related announcement: Lebanon announces Second Offshore Licensing Round (Nov 2021)
Source: PGS