News listings
energy-pedia exploration

Madagascar
Madagascar: Sunpec finds light oil in Block 3113
08 Nov 2009

Sino Union Energy Investment Group Energy formally known as Sino Union Petroleum & Chemical International (SUNPEC) has announced the latest progress of the drilling works in Oilfield Block 3113 in Madagascar.
The company announced that it received a report from Kaiyuan Petroleum (KP), the chief contractor responsible for the well drilling project of Oilfield Block 3113, on October 20 which stated that 31 oil reservoirs with total thickness of 85 meters had been discovered and obtained at the depth of 3286 meters to 3625.61 meters in the SKL-2 well of Oilfield Block 3113. The total thickness announced early this month was 80 meters.
According to the KP October report, the oil in the reservoirs of the SKL-2 is in the desirable category of light oil based on the analysis of the technical data and oil and gas discovered. The KP October report also stated that the oil and gas reserve discovered in the SKL-2 well was the most ideal and greatest among the approx. 150 completed oil wells in Madagascar.
The KP October report concluded that the exploration and development prospects oil Oilfield Block 3113 was optimistic; Oilfield Block 3113 had a relatively large exploration and development area and intact oil and gas source, reservoir and caprock; and Oilfield Block 3113 was preliminarily judged to be an oil and gas condensate field.
Based on the oil and gas results in the SKL-2 well, Kaiyuan Petroleum anticipated that the daily oil production in the SKL-2 would exceed 50 tonnes, Kaiyuan Petroleum also advised the company to drill a new well to the target trap at the depth of approx. 4300 meters while oil exploitation is carried out in the SKL-2 Well so as to obtain better oil and gas results.
Sunpec has reported the advices of Kaiyuan Petroleum to Yanchang Petroleum and ECO Energy (a wholly-owned subsidiary of The Hong Kong and China Gas Company Limited), the joint investment partners of Oilfield Block 3113, and requested the Oilfield Block 3113 Joint Management Committee and the expert group to review and examine the suggestions proposed by Kaiyuan Petroleum and finalize the development and operation decision.
Sunpec is principally engaged in the distribution of petrochemical products. In order to achieve synergy, Sunpec is working together with the professional organization in China to study the possibility of exploiting petrochemical business abroad. The Company and 'China Liaohe Petroleum Authority' has entered into a 'Letter of Intent' to jointly invest and establish petrochemical project company in the Republic of Madagascar, a country which is situated in the south-western part of Indian Ocean with a view to engage in the business of oil exploration, production, oil refinery and relevant facilities.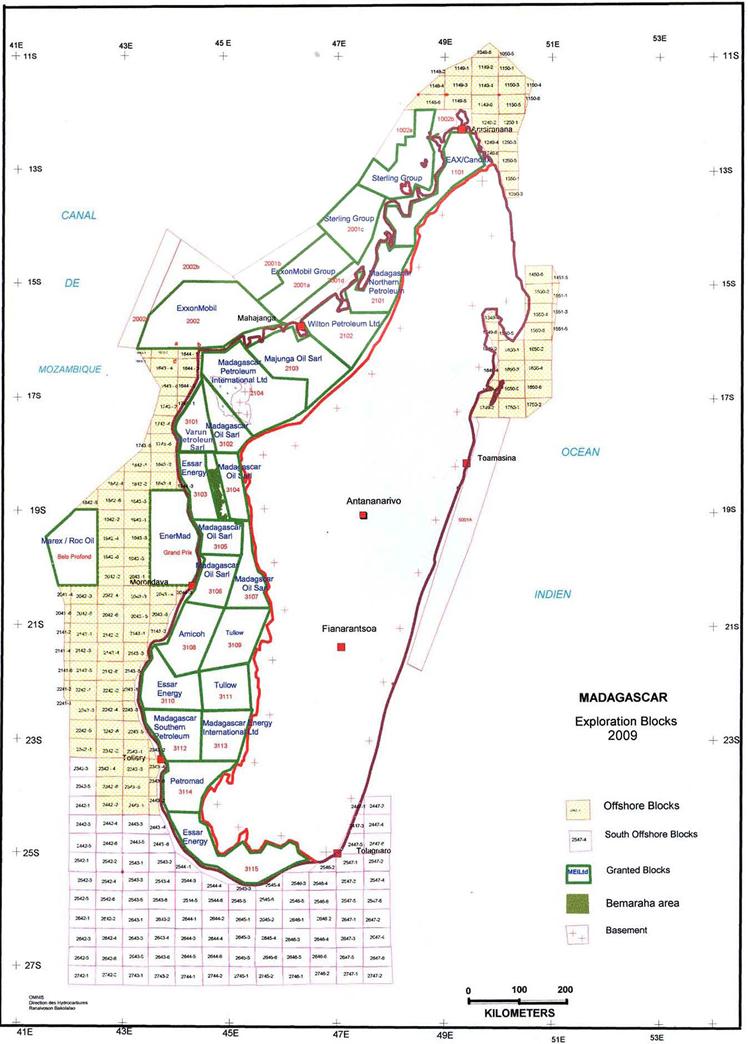 Source: Sunpec

back to top