News listings
energy-pedia general news

Malaysia
Malaysia: PETRONAS considers $1 billion stake sale in offshore gas project
21 Feb 2017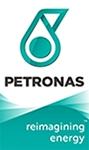 Malaysian state-owned oil and gas firm PETRONAS is aiming to sell a large minority stake in a prized upstream local gas project for up to $1 billion as it seeks to raise cash and cut development costs, two sources familiar with the matter said.
PETRONAS is looking to sell a stake of as much as 49 percent in the SK316 offshore gas block in Malaysia's Sarawak state, the sources told Reuters, a move that would be among its first major recent sales as it grapples with oil prices that have slumped by half over two-and-a-half years.
Gas from the NC3 field in the SK316 block feeds Malaysia's LNG export project, known as LNG 9, Petronas' joint venture with JX Nippon Oil & Energy Corp that started commercial production in January.
The sources said the stake is expected to include a combination of the producing NC3 gas field, the potential development of the Kasawari field in the same block and other exploration acreage in the block.
The funds raised could contribute to the future development of the Kasawari field, one of the largest non-associated gas fields in Malaysia, which has an estimated recoverable hydrocarbon resource of about three trillion standard cubic feet.
Petronas put on hold plans to develop the field in 2015 after oil and gas prices fell, according to media reports.
Click here for full Reuters article
Source: Reuters
back to top