Petrofac has signed an agreement to sell its remaining 51 percent interest in its operations in Mexico, including Santuario, Magallanes and Arenque, to Perenco. The terms of the transaction are substantially the same as the sale of a 49% non-controlling interest to Perenco in October 2018. The transaction is subject to regulatory approval and is expected to complete in 2020.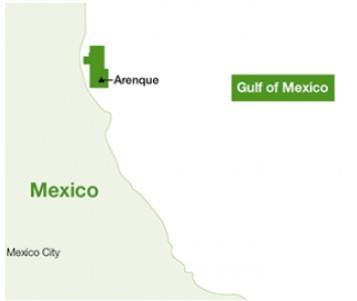 Under the terms of the agreement, Petrofac will receive an initial US$37.5 million upon signing and a further minimum payment of US$82.5 million upon completion. The total consideration of up to US$276 million comprises a fixed amount and a series of contingent amounts that depend upon future milestones, including field development, commercial, service contract transition and fiscal terms, and is subject to the level of achievement of the milestones above. Proceeds from the sale will be used to reduce gross debt.
Petrofac's Group Chief Executive, Ayman Asfari said:
'This disposal reinforces our position as a capital-light business and represents further progress in our stated strategy to enhance returns. We are proud of the work we have done since 2011 to enhance production from our operations in Mexico and, in particular, of the country's first ever contract migration, which we achieved for the Santuario field in partnership with Pemex and the Mexican authorities.'
Perenco CEO, Mr Benoit de la Fouchardière, said:
'The signing of this agreement to acquire the remaining shares in Petrofac's Mexico operations marks another strategic move for Perenco which will allow us to accelerate the deployment of our expertise in relation to the Santuario, Magallanes and Arenque assets. We believe that our unique know-how will significantly enhance the production and value of these mature fields and allow us to address all the associated challenges.'
'Through our daily performance and the full commitment and support of the Perenco team we will demonstrate to the State company Pemex that we are the clear partner of choice for the future of these types of mature assets.'
Santuario and Magallanes Offshore Fields
Santuario and Magallanes blocks were discovered in 1960 and are located in the State of Tabasco in South-Central Mexico. Santuario produces 9,000 BOPD and 5,000 MSCFD gas with 250 wells over two fields. The two Magallanes fields with 820 drilled wells, have a gross production of 3,500 BOPD and 6,000 MSCFD.
Arenque Offshore Field
Arenque offshore was discovered in 1967 with the first exploration well of the region to be successfully tested in the San Andres formation. Located in the Gulf of Mexico 30 km off Tampico, the Arenque field covers an area of about 2,035 square km with 33 drilled wells. Existing facilities include three offshore platforms, 14 production wells, four submarine pipelines and ground processing facilities. The field produces 4,000 BOPD and 17,000 MSCFD gas. As in all the countries where the company operates, Perenco is willing to get involved in Mexico by bringing its know-how and contributing to the actions already undertaken by Petrofac and Pemex to work responsibly, invest in the Mexican communities and ensure the local cultural heritage is preserved.
Source: Petrofac