Petro Matad, the AIM quoted Mongolian oil explorer, has announced the results of drilling and logging operations at the Gazelle-1 well in the north of Block XX, eastern Mongolia and has also provided an operational update.
Gazelle-1
The Gazelle-1 well has been drilled with the DQE Rig 40105 to a total depth of 2550 metres and wireline logging has been completed. The Lower Tsagaantsav reservoir objective was encountered at 2280 metres, 20 metres deeper than the pre-drill prognosis. The interval penetrated was shale dominated and no hydrocarbon pay was identified on the logs. In the Upper Tsagaantsav reservoir objective, good wet gas shows were recorded throughout a predominantly shale prone section. 3 metres of net oil pay in good quality sandstone have been defined on the logs.
Casing is now being run on Gazelle-1 and the well will be suspended pending further evaluation.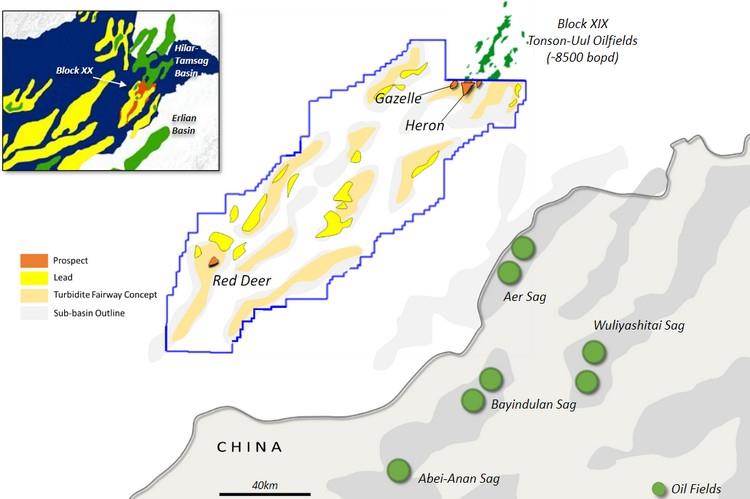 The Company's pre-drill interpretation of this area highlighted the possibility for a 'pinch-out' of the Lower and Upper Tsagaantsav sands, which could set up potentially material stratigraphic traps in the southern extension of the Tamsag Basin. The Gazelle-1 information will help better define these traps and their potential size within Block XX.
Operational update
Testing operations at Heron-1 are progressing on schedule.
In light of the additional and ongoing expenditure on well testing at Heron-1, the Company is postponing its plans to return to drill in Block V during 2019. The Velociraptor prospect in the Taats Basin, along with a newly developed set of prospects in the neighbouring Tugrug Basin which, like the Taats, has good evidence of a working petroleum system, are considered to be attractive candidates for drilling and will be the subject of further operational updates.
Mike Buck, the CEO of Petro Matad said:
'The results in the Lower Tsagaantsav formation at Gazelle-1 were unexpected in light of the data from other wells in the area. However, the absence of sands in the Lower Tsagaantsav and the presence of a thin, but good quality pay zone in the Upper Tsagaantsav reservoir support the case for potentially significantly sized stratigraphic traps at the southern end of the Tamsag Basin within Block XX. This will be a focus of the post-well evaluation which will commence shortly, once the testing operations on Heron-1 are complete.'
Source: Petro Matad