Petro Matad, the AIM quoted Mongolian oil explorer, has announced the drilling and logging results of the Red Deer-1 exploration well located in the south of Block XX and an operational update for Heron-1 and Gazelle-1 in the north of Block XX, eastern Mongolia.
Red Deer-1 has been drilled with Daton Petroleum Engineering and Oilfield Service's Rig DXZ1 to a total depth of 2000 metres. No hydrocarbon bearing zones were identified during drilling and this has been confirmed with wireline logs. The well will therefore be plugged and abandoned.
The Lower Tsagaantsav primary reservoir target was encountered at 1632 metres, 30 metres shallower than the pre-drill prognosis, and comprised a thick interval of good quality sandstones interbedded with claystones. Drilling gas values remained low throughout with no increase and no significant oil shows observed upon entering the reservoir target. Petrophysical analysis of the wireline log data has confirmed the absence of hydrocarbons. Analysis of drilling gas data suggests the presence of potential source rocks shallower in the drilled section, but the absence of significant oil shows indicates that these source rocks are not fully mature for hydrocarbon generation in the vicinity of the Red Deer prospect.
Well abandonment operations are now beginning and upon completion the rig will move out and the well site will be restored to its pre-drill condition. The well was drilled on budget with total cost under $4 million.
In the northern part of Block XX, at Heron-1 the casing operation has been completed and the well has been temporarily suspended. Mobilisation of testing equipment will commence shortly and testing operations are forecast to begin in early October and to be completed during the month. DQE's Rig 40105 has been moved from Heron-1 to the Gazelle-1 well site where it is in process of being rigged up. Spud of Gazelle-1 is anticipated before the end of September.
Commencement of testing operations on Heron-1 and drilling operations at Gazelle-1 will be the subject of future announcements.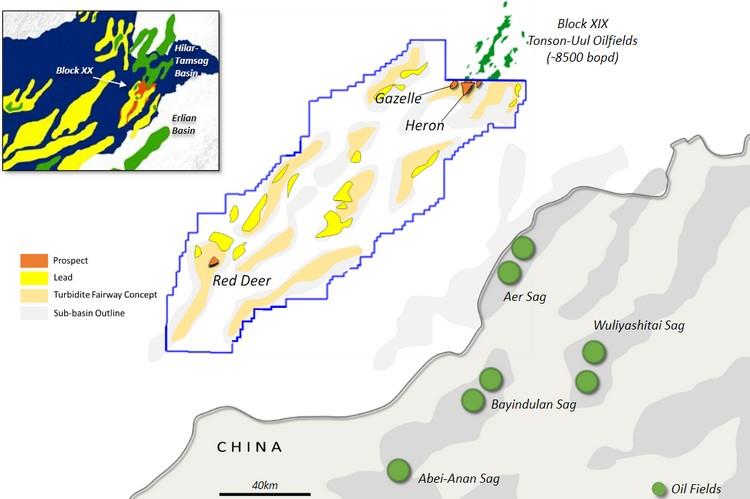 Mike Buck, the CEO of Petro Matad said:
'While the results of the Red Deer-1 well are disappointing, it was the first well to be drilled in any of the basins located in the south of Block XX and it therefore carried a lower chance of success than the wells in the north. The Company's activities are now focussed on drilling and testing operations in the north of Block XX and we look forward to updating the market further on the spudding of Gazelle-1 and the testing on Heron-1.'
Source: Petro Matad