Telmen commences community consultation phase of the Environmental Impact Assessment at the Gurvantes Project
Community Consultation is expected to be completed in the coming weeks and is the final requirement for approval of the Environmental Impact Assessment before the commencement of drilling
Drilling scheduled to commence mid-first quarter 2022

Talon Energy has advised that Telmen Resource has commenced the community consultation process which is the final stage of the Environmental Impact Assessment (EIA), and represents the final approval required before the drilling program at Gurvantes XXXV can commence. The site-based component of the EIA which has been delayed by COVID-19 restrictions is expected to be concluded in the coming weeks.
During the last 12 months Mongolia has been significantly affected by COVID-19, and in response the government has implemented various restrictions on the movement of people and public gatherings.
These restrictions have presented significant challenges to Telmen completing the EIA, specifically, the state of emergency controls imposed on the movement of people within, and to and from the Umnogovi Province, and sub-provinces of Noyon and Gurvantes. This has prevented Telmen staff from entering the Project area to complete the field and public consultation components of the EIA up to this point.
Although still posing significant challenges, the COVID-19 situation in Mongolia is improving and as such, restrictions are lifting. As a result of the relaxing of restrictions, Telmen's staff have now been able to travel down to the Project site in order to complete the required field components of the EIA, as well as commence preparations for establishing the exploration camp. Progress made during the site visits over the coming weeks will largely determine the timing of the EIA award. At this stage we anticipate that the EIA will be completed by early Q1 2022, and the exploration program will commence around mid Q1 2022.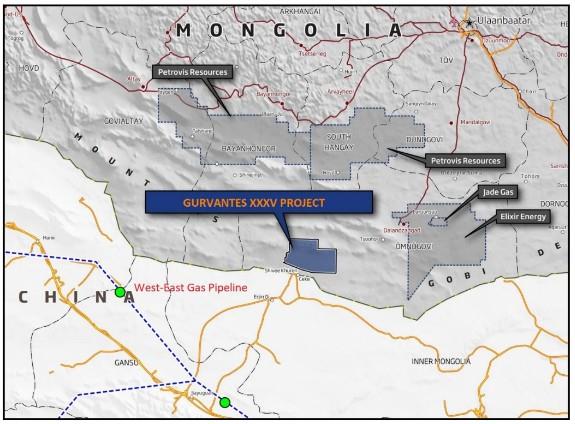 Talon's CEO/Executive Director, David Casey said:
'It is very pleasing that the team have been able to travel to site and undertake among other things, the important community consultation process.
This is the final requirement for the EIA to be awarded and as expected, initial feedback has been very positive. While the delay in getting to site due to COVID restrictions has been frustrating, we appreciate that Telmen is working diligently within the control measures put in place by the Mongolian authorities to protect the health and well-being of its workers as well as the community in which the Company operates. We have continually been encouraged by the positive attitude of the Mongolian authorities and the expediency with which they have gone about the task of moving things forward.'
Source: Talon Energy