News listings
energy-pedia exploration

Morocco
Morocco: San Leon Energy spuds El Aaiun-4 well in the Tarfaya licence, onshore Morocco
23 Aug 2015

AIM-listed San Leon Energy has announced that the El Aaiun-4 well in the Tarfaya conventional licence, onshore Morocco, was spudded August 21.
The well is being drilled with Entrepose Drilling's Cabot 750 rig and is expected to take approx. 30 days to reach total depth (TD) of around 2000 metres below rotary table. The reservoir target is Tertiary channel sandstones, and the surface location is approx. 14 km from a gas market (El Marsa OCP phosphate processing plant, near Foum el-Oued).

San Leon is the operator of the Tarfaya licence and holds a 75% net operated interest. ONHYM, the Moroccan National Bureau of Petroleum and Mines, holds the remaining 25% interest.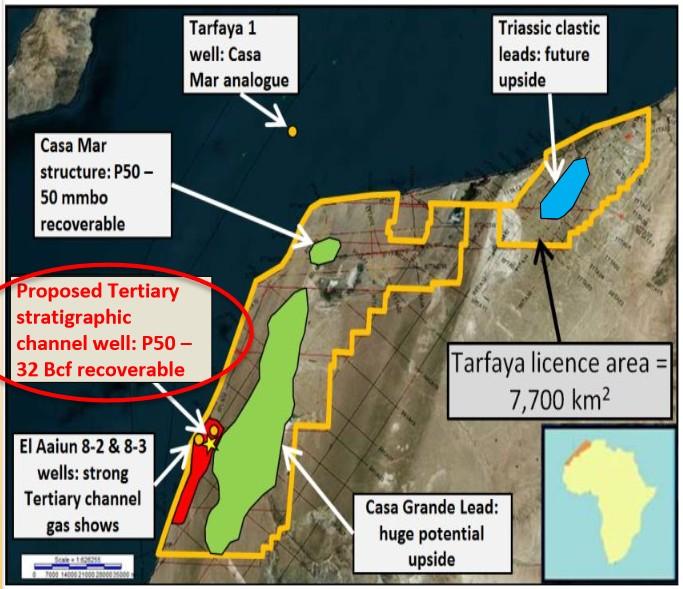 According to information onn the San Leon web site, the El Aaiun-4 well is testing a potential (P50) 32 BCF of stratigraphically trapped recoverable gas, located updip of existing tested gas (see map). For further information, see San Leon's latest Presentation (May 2015)
Source: San Leon Energy
back to top