News listings
energy-pedia general news

Netherlands
Netherlands: Dutch court hearing pits Big Oil against Groningen locals
16 Jul 2017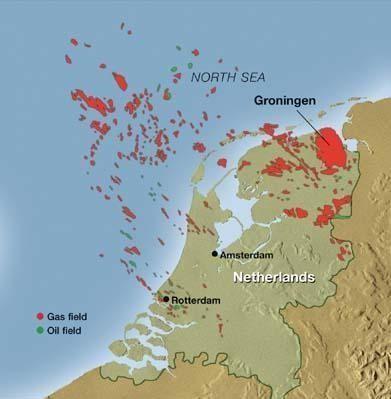 Angry Dutch residents living near the huge Groningen gas field demanded a total halt to production, accusing oil companies of causing house-damaging earth tremors and the government of lying at a hearing in the Netherlands' highest court on Thursday.
Two days of proceedings at the Council of State is considering appeals against a government plan to curb production at the massive field by an additional 10 percent from Oct. 1.
Residents want extraction at the field, which once supplied 10 percent of the European Union's gas needs, to be stopped altogether due to minor earthquakes that have damaged thousands of homes and buildings.
Gas production company NAM, a joint venture between oil majors Royal Dutch Shell and Exxon Mobil, has accepted responsibility for damage caused by the quakes, for which it is paying more than 1 billion euros ($1.14 billion).
However, opponents accused NAM and the Dutch Ministry of Economic Affairs, which sets production levels, of underestimating the dangers.
Click here for full Reuters article
Source: Reuters
back to top