News listings
energy-pedia general news

North Korea
North Korea: Aminex withdraws from North Korean exploration programme
16 May 2012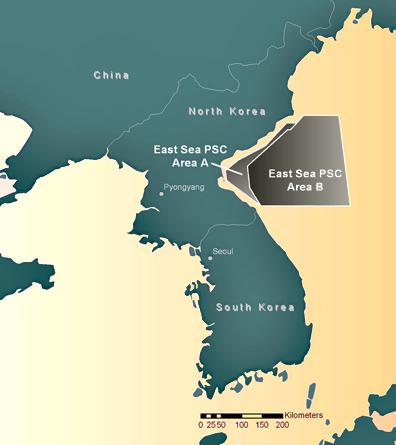 Aminex announced Wednesday, as part of its 'Interim Management Statement' , that it has decided to withdraw from exploration in North Korea.
Through its shareholding in Korex, Aminex has held an interest in a concession offshore in the Democratic People's Republic of Korea. Due to the volatile and unpredictable politics of the area Aminex has concluded that it is in the best interests of shareholders for the Company to withdraw from the Korean exploration programme and not participate in seismic acquisition. This decision will allow Aminex to focus on growing its African portfolio.
Background
Aminex first signed a Petroleum Agreement for co-operation in oil and gas with the government of the Democratic People's Republic of Korea (DPRK) in 2004. However, for a number of reasons progress was slow for some time.
In 2010 Aminex introduced a new foreign partner, Singapore-based Chosun Energy, which provided finance for the initial stages and a regional base in Singapore. Chosun acquired 50% of the Company's special purpose vehicle Korex Ltd. In return for a consideration of $500,000.

Despite challenging international politics, Korex succeeded in maintaining strong relations with the Korean authorities and in May 2010 formally signed a Production Sharing Contract for a large offshore area in shallow and deep water in the Korean East Sea, covering 50,000 km2. The work obligation involved reprocessing and reinterpretation of old seismic data plus acquisition of new marine seismic data during an initial period. Korex believed that the East Sea has great potential for significant discoveries of oil and gas, while recognising the political challenges in the region and the need to ensure that any international sanctions are strictly observed.
Source: Aminex
back to top