The Norwegian Petroleum Directorate has issued a drilling permit to Lundin Energy Norway for wildcat well 16/4-12 in production licence PL 981.
Well 16/4-12 will be drilled from the West Bollsta drilling facility in position 58° 41' 51.29" N and 02° 08' 50.75"E after it concludes the drilling of wildcat well 7221/4-1 for Lundin Energy Norway in production licence PL 609.
Lundin Energy Norway is the operator with an ownership interest of 60 per cent. The other licensee is Aker BP (40 per cent).
The area in this licence consists of the northern part of block 16/4. The well will be drilled about 1 km west of the 16/4-6 S Solveig oil discovery.
Production licence 981 was awarded on 1 March 2019 (APA2018). This is the first exploration well to be drilled in this licence. The permit is contingent on the operator securing all other permits and consents required by other authorities before drilling activity starts.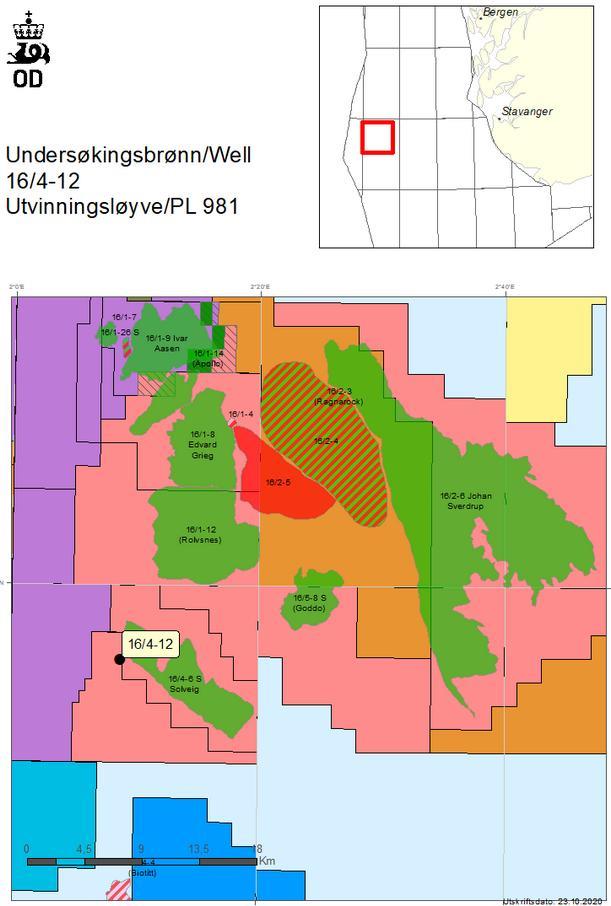 Source: NPD