Vår Energi, a leading independent upstream oil and gas company on the Norwegian Continental Shelf (NCS), has announced the award of 10 new production licenses, five of which as operator, in the 2021 Awards in Predefined Areas (APA) covering mature areas on the NCS.
The licenses were awarded by the Norwegian Ministry of Petroleum and Energy as part of the annual APA exploration licence award.
'The new licences have a good strategic fit with our existing portfolio, strengthening our presence in key hubs while also offering additional attractive opportunities to potentially expand into new prospective sectors on the NCS,' says Torger Rød, the CEO of Vår Energi.
'The annual APA rounds are important to the industry and supportive of our growth ambitions by providing access to areas near existing infrastructure enabling efficient exploration and field development'.
Vår Energi has been granted the following new licenses: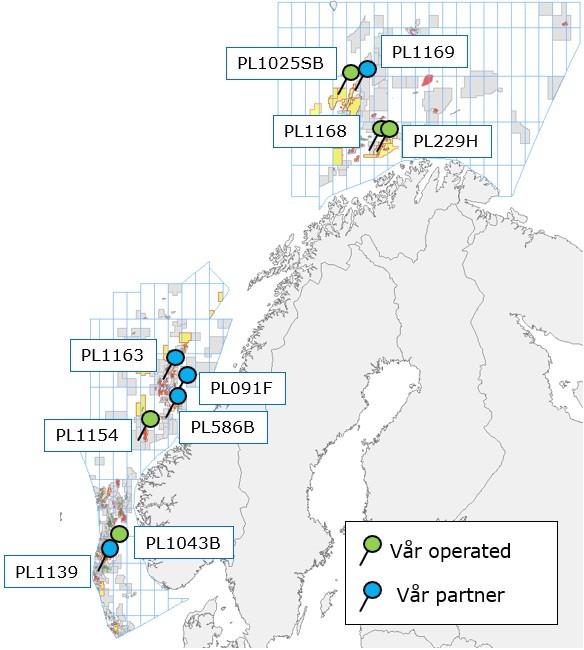 North Sea: PL 1043b (op), PL 1139
Norwegian Sea: PL 1154 (op), PL 586B, PL 091F, PL 1163
Barents Sea: PL 1168 (op), PL 229H (op), PL 1025SB (op), PL 1169
(op) = operator
Full overview of Vår Energi's NCS operatorships and partnerships.
More information available on the Ministry of Petroleum and Energy's website.
Source: Vår Energi