Rex International Holding subsidiary Masirah Oil has announced that it has awarded a drilling rig contract to Foresight Offshore Drilling, to utilise the Foresight Driller IX jackup rig, to drill one appraisal well in Block 50, offshore Oman. The drilling rig contract will be effective for a minimum period of 30 days and is expected to commence in December 2019. Masirah Oil has an option to retain the rig for extended well testing and to drill additional wells. The appraisal well will be drilled to determine the potential of the Yumna field (previously known as the GA South field).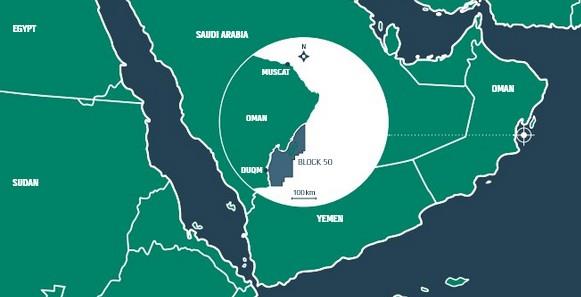 Masirah Oil owns a 100% interest in Block 50. Rex International Holding holds an effective interest of 92.65 per cent in Masirah Oil through its indirect wholly-owned subsidiary, Rex Oman. Petroci, the National Oil Company of the Cote D'Ivoire, and Schroder & Co Banque, hold shareholding interests of 2.35 per cent and 5 per cent in Masirah Oil respectively.
The offshore Block 50 concession, which covers an area of almost 17,000 sq km, contains the GA South oil discovery, which was made in 2014, and was the first offshore discovery east of Oman, after 30 years of exploration activity in the area.
Source: Rex International Holding