FAR Limited, as part of the Rufisque Sangomar and Sangomar Deep (RSSD) joint venture has advised that the final Sangomar Field Development and Exploitation Plan was submitted to the Government of Senegal, in Dakar on 2 December 2019.
The Development and Exploitation Plan outlines the full field multi-phase development of oil and gas and details how the Sangomar Field (formerly SNE Field) will be developed in a series of phases with plans for 645 mmboe (485mmbbl oil and 160mmboe gas) to be developed.
Developing this world class oil field in Senegal, the largest global hydrocarbon discovery in 2014, has the potential to transform FAR from explorer to material producer and become one of the largest ASX-listed oil producers in early 2023.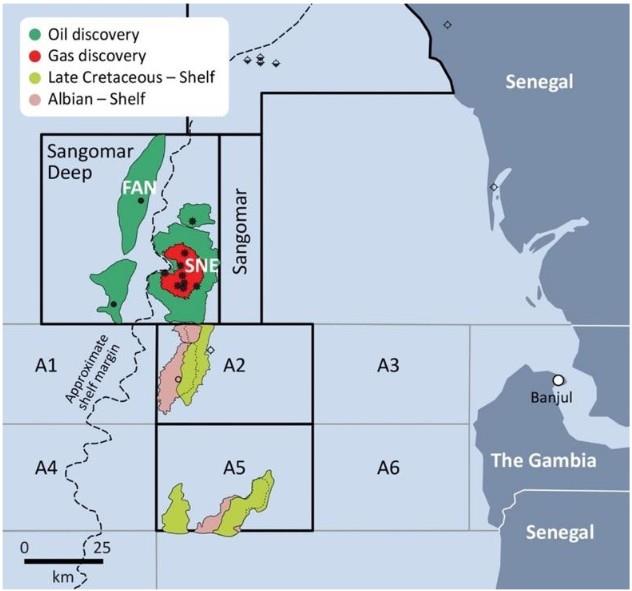 Petrosen, the National oil company of Senegal, Director General Mamadou Faye said:
'The Exploitation Plan outlines how the field will be developed to the benefit of the people of Senegal and the joint venture, and we are excited about being in a position to take a final investment decision."FAR managing director Cath Norman, said,"Submission of the final version of the Development and Exploitation Plan for the Sangomar Field Development is a huge milestone for FAR and the joint venture. FAR has been in the RSSD project offshore Senegal since 2006 and is thrilled to be developing one of the largest offshore oil discoveries of the last ten years. The Sangomar Field Development is anticipated toresult in considerable cash generated for FAR and its shareholders from first oil in 2023, a time when FAR wouldalso be one of the largest oil producers listed on the ASX. This is an exciting time for the joint venture, the people of Senegal and the FAR shareholders.'
Source: FAR Limited