FAR Limited has previously advised that Woodside exercised its pre-emptive right to acquire FAR's interest in the Rufisque, Sangomar and Sangomar Deep (RSSD) Project, offshore Senegal.
On 19 January 2021 the FAR group executed a Sale and Purchase Agreement with Woodside in relation to the sale. The agreement with Woodside is on the same terms and conditions as the previously announced sale to ONGC Videsh Vankoreft, details of which are detailed in FAR's Notice of Meeting dated 18 November 2020.
FAR shareholders are due to consider authorising the agreement with Woodside at a shareholders' meeting to be held on 18 February 2021. FAR will provide shareholders with further information in advance of that meeting to enable them to consider the Woodside sale in the context of the Remus proposal (should Remus provide the Company with a binding proposal prior to the shareholder's meeting). At this time the Remus proposal is non-binding and conditional on the Woodside sale not occurring.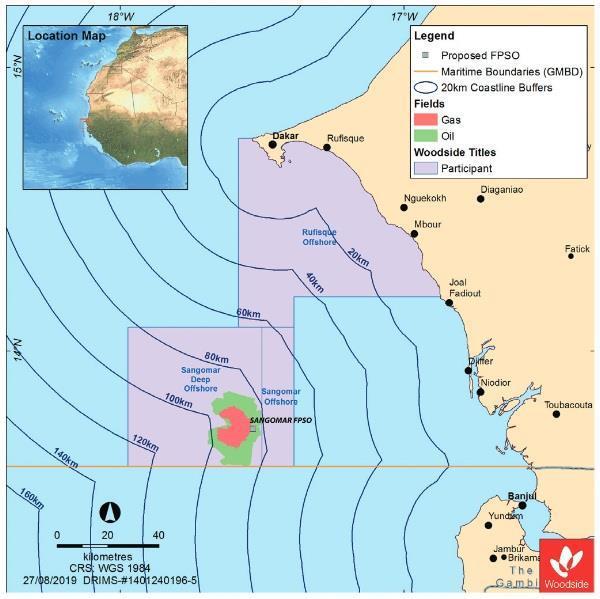 See related announcement: Woodside pre-empts FAR's Sangomar transaction (Dec 3 2020)
Source: FAR Limited
© Energy 365 Limited. All Rights Reserved.
All articles on this website are protected by the Copyright, Designs and Patents Act 1988.
Whilst news, facts and information are not subject to copyright, the creation of a story from those facts is. Whilst third parties can legally quote our work under 'fair dealing' it is illegal to lift articles in their entirety. We will immediately seek royalty payments from third parties who copy our work.