Africa Energy held a special meeting at which disinterested shareholders were asked to consider and, if deemed appropriate, approve matters related to the recently announced transactions with Impact Oil & Gas and Arostyle Investments through which the Company will increase its effective interest in Block 11B/12B offshore South Africa from 4.9% to 10%, subject to certain consents and approvals.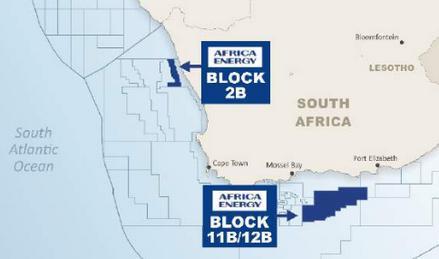 Shareholders overwhelmingly approved, with 99.91% of shares represented at the meeting voting in favour of the ordinary resolution as set forth in the management information circular dated September 18, 2020, relating to the approval of Impact becoming a 'Control Person' of the Company and approving the terms of the Transactions. Impact will be considered a Control Person under the policies of the TSX Venture Exchange and applicable securities laws as it will hold more than 20% of the outstanding voting shares of Africa Energy upon completion of the Transactions.
The Company anticipates completion of the Transactions in the coming weeks, subject to satisfaction of all conditions precedent, including receipt of final approval of the TSXV. The Company will provide a further update once closing of the Transactions has taken place or as may otherwise be required in accordance with the policies of the TSXV and applicable law.
Note: For an update on Block 11B/12B, see Africa Energy's latest Corporate Presentation (Oct 16 2020)
Source: Africa Energy