News listings
energy-pedia licensing

Sri Lanka
Sri Lanka invites ONGC to bid for oil blocks
16 Jan 2009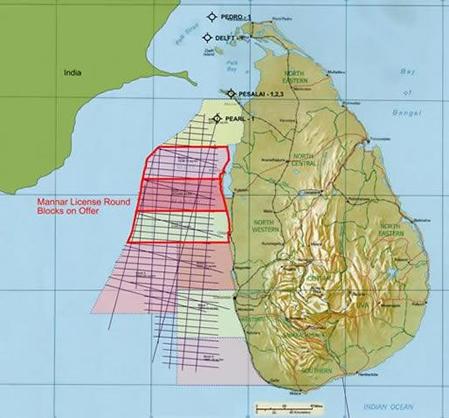 Sri Lanka is willing to renegotiate terms it had offered to state-owned Oil and Natural Gas Corporation (ONGC) to operate an oil and gas exploration block in the Mannar basin, and may even consider reducing the size of the signature bonus it had previously sought. 'We can consider reducing the bonus amount,' Sri Lankan Oil Minister A H M Fowzie told reporters on the sidelines of the Petrotech 2009 conference.
Sri Lanka had last year offered Block 1 to ONGC Videsh, the overseas investment arm of the state-run firm, on nomination basis if it paid a signature bonus of USD 10 million. But OVL refused as it found the signing amount to be too high when compared with the prospectivity of the block. Cairn India had recently paid USD 1 million to secure an exploration block in the same basin. It plans to invest about USD 100 million in the Block SL-2007-01-001 that lies offshore North West Sri Lanka. ONGC Chairman and Managing Director R S Sharma told Fowzie that his company would get back to him on the revised terms shortly.
Fowzie said Cairn and Niko Resources of Canada are bidding for another block in the same area. 'We will decide on awarding the block in new few months,' he said. Sri Lanka also offered an offshore block to China in the Mannar Basin licensing round on a nomination basis. The licensing round closed in January 2008.
Fowzie said Sri Lanka would double its only refinery to 100,000 barrels per day by 2013 at an investment of USD 1.5 billion. National Iranian Oil Company is assisting the Island nation on the expansion with a grant of USD 1 billion. Iran sells some 60,000 tonnes of crude oil to Sri Lanka every month.
Source: energy-pedia
back to top