News listings
energy-pedia seismic

Suriname
Suriname: Murphy completes Block 37 offshore seismic survey
10 May 2009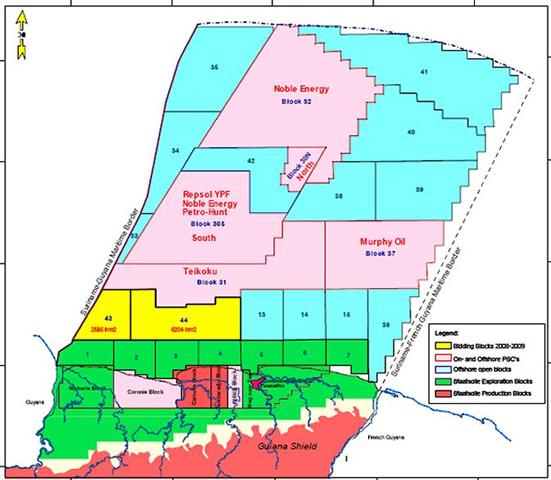 A 3D seismic survey on the Murphy Oil Block 37 offshore Suriname has been completed. Murphy has an 80% working interest in the block with the Suriname state oil company, Staatsolie, holding the remaining 20% under a production sharing contract.
The survey is being processed and once interpretation is complete the plan is to drill next year, Murphy President and CEO David Wood said in a web cast. The block covers roughly 2.1 million acres (849,800 hectares) and lies in water depths of 160 to 1,000 feet (49 to 305 m).
Murphy's operations in Latin America and the Caribbean are currently limited to Suriname after the company sold its assets in Ecuador to Spain's Repsol earlier this year. Murphy and the Ecuador government had been at loggerheads over the latter's decision to turn participation contracts into service provider deals.
'This was the right decision, to sell the assets, and one that was favourable financially for our shareholders,' the executive said. Previous production estimates for 2009 included full year volumes from Ecuador of 6,000 b/d, he added.
back to top