News listings
energy-pedia general news

Tanzania
Tanzania: Petrobras farms out deepwater Blocks 5 & 6 offshore Tanzania to Shell
04 Oct 2011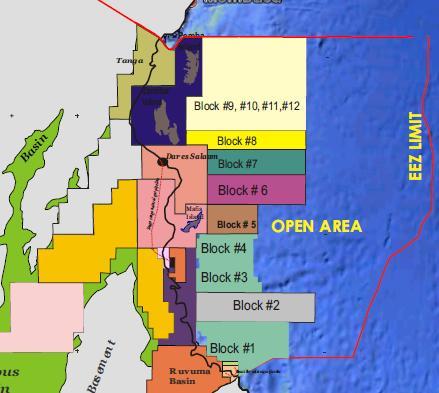 Brazilian state-owned oil giant Petrobras said on Monday it has agreed to farm out 50 percent of its interest in two blocks in Tanzania to Shell Deepwater Tanzania. Financial details of the transaction were not available.
The Blocks 5 and 6 are located offshore Tanzania, in the Indian Ocean, at water depths ranging from 600 to 3,000 meters, Petrobras said in a statement. The company's local subsidiary owned 100 percent of each block and will now remain as their operator. A well is currently being drilled in Block 5, and the work is expected to be completed by the end of the year. Meanwhile, the seismic interpretation work is still underway for Block 6.
Petrobras said Shell will proportionally reimburse for Petrobras' investments made so far at the blocks.
Source: Reuters
back to top