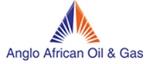 Anglo African Oil & Gas has announced its intention to enter into an option agreement with Saltfleetby Energy Limited ('SEL') to acquire a 25% interest in in the Saltfleetby gas field, East Lincolnshire.
SEL holds a 49% legal and beneficial interest in Petroleum Exploration and Development Licence 005 and is a party to a joint operating agreement regulating the operations under the Licence (JOA). On exercise of the Option AAOG would also become a party to the JOA.
The consideration for the exercise of the Option shall be the issue and allotment to SEL of such number of ordinary shares in the capital of AAOG as is equal in value to £8m.
Source: Anglo African Oil & Gas