AIM-listed UK Oil & Gas (UKOG) has announced that the Environment Agency ('EA') has issued UKOG with the necessary permit to drill and test the proposed Loxley-1 Portland gas appraisal well. The permit covers all environmental aspects of the proposed scheme of works including a Loxley-1z sidetrack well.
Planning consent for the Loxley-1 well, the next key regulatory permission required to progress the Loxley project, is scheduled to be decided by Surrey County Council on Monday 29th June.
About Loxley
The Loxley-1 project, located within licence PEDL234 (UKOG 100%), plans to appraise the significant Portland gas accumulation originally discovered and flow tested 8 km to the west by Conoco's 1982 Godley Bridge-1 well.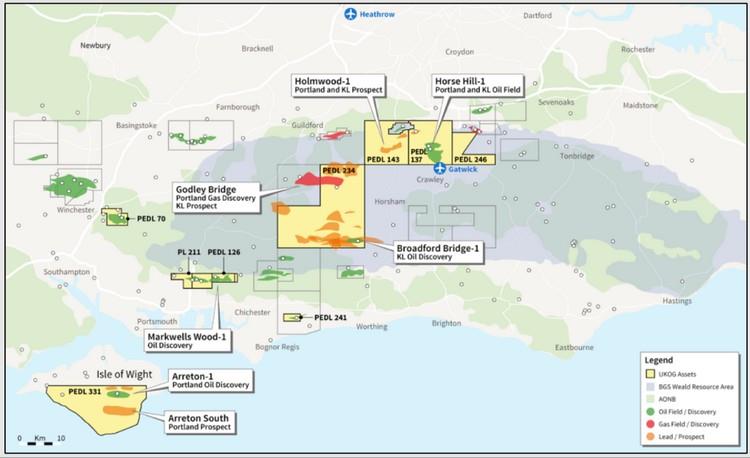 Stephen Sanderson, UKOG's Chief Executive, commented:
'The grant of this key permit demonstrates that UKOG's proposed scheme of works and practices meets the EA's stringent environmental safeguarding standards.'
Source: UKOG