News listings
energy-pedia general news

United Kingdom
UK: InfraStrata completes major FEED milestone at its Islandmagee gas storage project
11 Oct 2018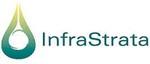 AIM-listed InfraStrata, the UK quoted company focused on the development of natural gas storage capacity, has provided an update on FEED ('Front End Engineering Design') progress for its Islandmagee gas storage project, having now achieved nearly 70% of the pre-established milestones (11/16).
FEED commenced in May 2018 and is scheduled to be delivered in accordance with the EU Grant provisions. The reports required by the EU are anticipated to be submitted within Q4 2018. FEED remains on budget with no significant issues being uncovered. Milestone 11 has now been completed, following excellent endeavours by our FEED contractors Costain and DEEP. to achieve this ahead of schedule.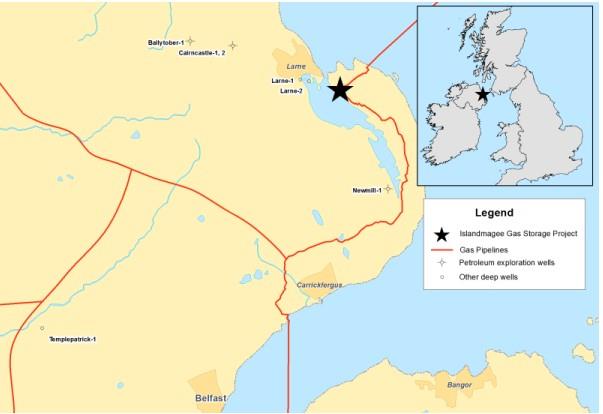 The engineering design that has been completed is intended to position InfraStrata's proposed Islandmagee facility as a globally competitive and technologically advanced, fast-cycle, pioneering gas storage facility. Costain, DEEP, Atkins and WSP have all worked together seamlessly to ensure the best possible outcome for InfraStrata.
The Expression of Interest ('EOI') period has now ended and its many responses are currently being evaluated prior to a bid pack being issued to the selected EPC (engineering, procurement, and construction) contractors in December of this year. Work continues at pace to examine ways for potential enabling works to be undertaken between FEED completion and final investment decision ('FID').
Advanced discussions continue between InfraStrata and potential project equity providers and offtake partners.
John Wood, Chief Executive Officer commented:
'Completion of the Project's Engineering Design is a major fundamental milestone for InfraStrata. We still have some milestones left to complete prior to completing FEED, however, with the information we have to date we do not foresee any issues and expect to complete FEED on time and on budget.'
Background on the Islandmagee Storage Project
The Islandmagee gas storage project is a proposed salt cavern gas storage facility located on Islandmagee in County Antrim, Northern Ireland. The Board of InfraStrata believes that the proposed 500 million cubic metres Natural Gas Cavern Storage facility will provide over 25% of the UK's Natural Gas Storage once constructed, and will be situated adjacent to the Scotland Northern Ireland (gas) Pipeline (SNIP) and the Moyle 500 Megawatt Electricity Interconnector. Work commenced in 2007 with the acquisition of 3D seismic data to image the Permian salt in the Larne Lough area. During 2012, planning permission was granted for the project and a gas storage licence was issued by the Utility Regulator. In 2015 a well was drilled to core the salt and confirm the technical feasibility of the project, supported in part by the European Commission. The Front End Engineering and Design (FEED) element of the Project is scheduled for completion by the end of 2018. To date approx. £11.5m has been invested in the project.
SourceL InfraStrata
back to top