News listings
energy-pedia licensing

United Kingdom
UK: Cluff Natural Resources awarded additional Underground Coal Gasification Licences
24 Jun 2013

Cluff Natural Resources has announced that The Coal Authority, sponsored by the UK Department of Energy & Climate Change, has awarded the Company a further Conditional Underground Coal Gasification Licence, Option for Lease and non-exclusive Exploration Licence for an Underground Coal Gasification (UCG) prospect in the Firth of Forth, near Kincardine, Scotland. This award follows on from the award of two licences in The Dee Estuary on the border of Merseyside and North Wales and Lougher Estuary in Carmathenshire, Wales in January 2013 and are part of CNR's strategy to build a portfolio of Deep UCG licences.
Overview:
Formal offer received from The Coal Authority for the award of 100% of a UCG Licence at Kincardine totalling 3,687 hectares
CNR to apply for relevant planning and environmental permits in order to develop the project
Target extended coal seams offshore UK in order to extract syngas through the UCG process
Focus on supplying the resulting syngas to customers for a variety of uses and providing a carbon capture solution for carbon dioxide
Experienced coal practitioner in place to lead development of the licence
CNR now has 100% working interest in three UCG licences in the UK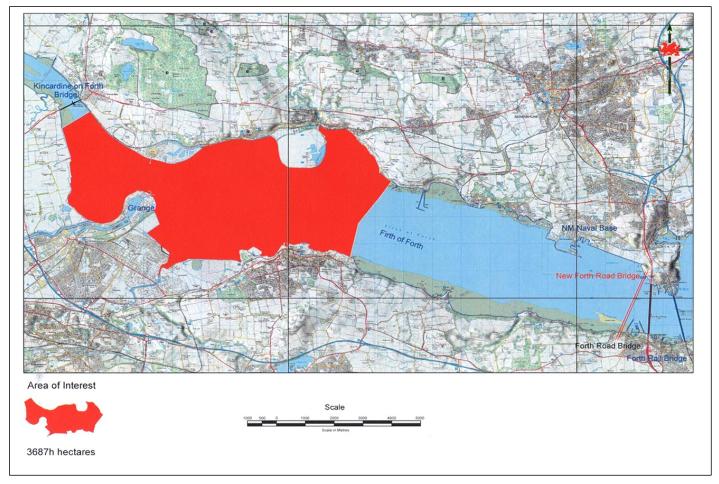 Mr Algy Cluff, Chairman and Chief Executive of Cluff Natural Resources, commented: 'I am delighted to be able to announce the award of this further licence at Kincardine. It is well known that coal seams extend into the offshore waters around the UK and with proven technology now available to utilse this energy source, we intend to embark on the process by extracting gas from these coal seams.
'It is our intention to seek the necessary planning and environmental permits to advance the project with a view to production. Deep UCG has the potential to do much to address the UK's future energy needs, avoids the use of fracking and enables the gas generated to be easily controlled by the supply of oxygen.'
Click here for full announcement
Source: Cluff Natural Resources
back to top