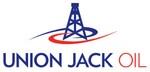 Union Jack Oil, a UK focused onshore conventional oil and gas production, development and exploration company, has announced its unaudited results for the Half Year ended 30 June 2020.
Highlights
Significant progress made at the West Newton B-1 site where drilling is imminent and approvals in place for the Extended Well Test at the West Newton A-2 discovery
AA rating for Carbon Intensity at West Newton for potential Upstream crude oil production following Gaffney Cline study
Rapid developmentprogress being made at the Wressle production site and first oil remains on-track for Q4 2020
Acquisition of a further 12.5% of Wressle bringingUnion Jack's interest to a material 40%interest
Following 3D seismic re-processing and re-mapping a side-track to the Biscathorpe-2 well is planned
The Biscathorpe side-track well will be drilled from the existing well bore and target the Westphalian formation and Dinantian oil column
Acquisition of a further 3% of Biscathorpe bringing Union Jack's interest to a material 30% interest
Union Jack management's view is that Biscathorpe remains one of the UK's largest onshore un-appraised conventional hydrocarbon targets
Current planned drilling, testing and development programme fully funded
Debtfree
David Bramhill, Executive Chairman, commented:
'We have seen significant progress at our three key project interests, namely West Newton, Wressle and Biscathorpe. Developments at these three material assets in which we have meaningful economic interests has already generated a steady stream of news flow during 2020, which can be expected to continue throughout the remainder of the year and beyond.
'The past six months, and the subsequent period to this Half Yearly Report, has seen significant progress and positive developments that augurs well for the execution of our strategy in delivering material growth in the medium term and achieving our goal of building a sustainable, UK onshore focused, mid-tier conventional hydrocarbon producer.
'The Board remains both confident and optimistic and the future of Union Jack remains bright.'
Click here for full announcement
Source: Union Jack Oil