AIM-listed Mosman Oil and Gas has announced that the Falcon-1 well at the Champion Project in East Texas has been spudded. Mosman has a 50% working interest in the well and the lease.
Background
The Champion Project in located in a proven production area. Several wells in the immediate area produce oil, gas and/or a combination of gas, condensate, and other petroleum liquids. The Falcon-1 drilling location has been chosen adjacent to existing production infrastructure suitable for production of both oil and gas. Geological mapping is based on existing wells and 3D seismic modelling.
Falcon-1
The well is being directionally drilled to penetrate two prospective target zones in the Frio sandstone, which is a prolific production zone in this area. The two target formations within the Frio Group are the Hartburg and Nodosaria members between?7,400-7,500 feet True Vertical Depth ("TVD"). As this is a directional well, the measured depth will be greater than the TVD with a planned depth of 7,700 feet.
Stanley (Circa 16.5% working interest)
Last week a service rig was used at Stanley-1 for the planned workover. It completed that task and the well again produced oil. The service rig will now move to Stanley-4 to bring that recently drilled well on production.
Flow rates from both Stanley-1 and Stanley will be published when advised by the Operator.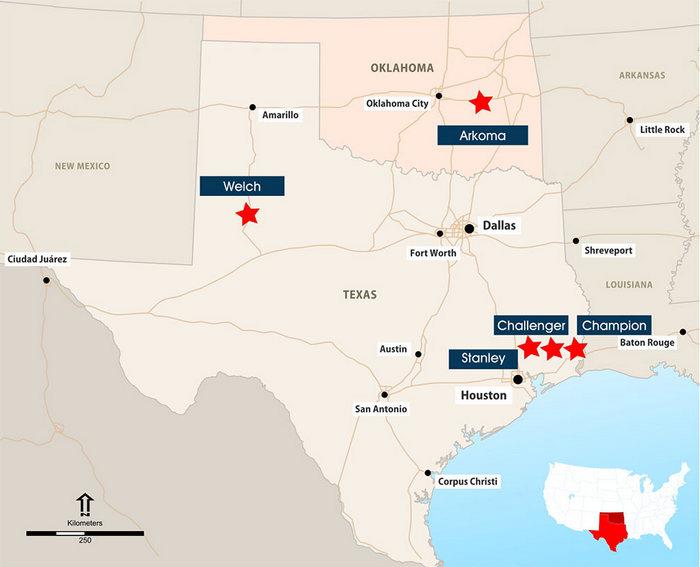 John W Barr, Chairman, said:
'Falcon-1 well is the first well that Mosman has participated in at the Champion Project. Success at Falcon would be a major step forward for Mosman to build production and provide information for further drilling and development of the Champion area.
'In addition, Mosman is seeking opportunities to expand its leasehold footprint in the East Texas area. Most recently an interest in the Greater Stanley Project was acquired, and other acquisitions are being reviewed to determine potential investment.'
Source: Mosman Oil and Gas