News listings
energy-pedia general news

USA
US: Chesapeake to start sharing drilling, completions and frac'ing data
04 Feb 2014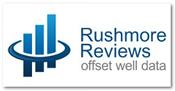 US: Chesapeake to start sharing drilling, completions and frac'ing data
Chesapeake Energy, the second-largest producer of natural gas in the US, has joined with other shale gas and tight oil Operators in benchmarking the performance of their drilling, completions and frac'ing operations. Headquartered in Oklahoma City, Chesapeake is focused on discovering and developing its large and geographically diverse resource base of unconventional natural gas and oil assets onshore in the US.
Their participation in the 'Shale Performance Review' will provide them with access to key performance data on thousands of shale gas and tight oil wells drilled in North and South America, Europe, Asia and Australia. Also sharing data on multi-stage frac'ed wells are BHP / Petrohawk, Chevron / Atlas, ConocoPhillips, Eni, EP Energy, Hess, Hunt, Husky, Marathon, Murphy, Newfield, Nexen, Pan-American, Pioneer, Samson Resources, Santos, Shell, Statoil / Brigham, Suncor, Talisman and Total.
Established by a group of Operators in 2012, the Shale Performance Review enables the exchange of high quality and reliable data between Operators to aid them with their well planning, budgeting, performance management and benchmarking processes.
Helen Rushmore, Director of Rushmore Reviews, who manage this process on behalf of the Operators, said 'The fact that all these Operators has committed to provide between three and five years' worth of data shows how committed they are to achieving 'top quartile' performance. While it may be nice to know that your drilling time has reduced by 'x' % or by 'x' days the only real measure of performance is the size of the gap between you and your competitors, particularly the 'best in class' ones' continued Helen.
Another recent entrant is Samson Resources. Bart Boudreaux, Vice President of Drilling said 'Excellence in drilling and completions along with disciplined capital stewardship is absolutely imperative here at Samson Resources. Accordingly, external benchmarking is a key component to ensuring we are competitive in all areas we work as we strive towards 'top tier' performance. I've been exposed to Rushmore internationally for over 15 years'… Bart continued 'and have always been impressed with the attention to detail and the integrity of their data. We are extremely bullish on the value we will gain out of the North American Shale Performance Review and encourage other Operators to join in.'
Helen concluded 'There can be no doubt that performance excellence is vital for success in the shale plays and the only way an Operator can measure its comparative level of performance is through access to high quality, reliable offset data.'
Source: Rushmore Reviews
back to top