News listings
energy-pedia development and production

USA
US: Nostra Terra reports significant increase in reserves at Pine Mills in Texas
07 Dec 2017

AIM-listed Nostra Terra, the oil and gas exploration and production company with a portfolio of assets in the USA and Egypt, has announced a significant increase in proved reserves at the Pine Mills oil field, in Wood County, Texas, where Nostra Terra now owns 100% working interest. In addition, the Company has assessed significant additional 'Possible' reserves, which could be impacted by new drilling activity in the area.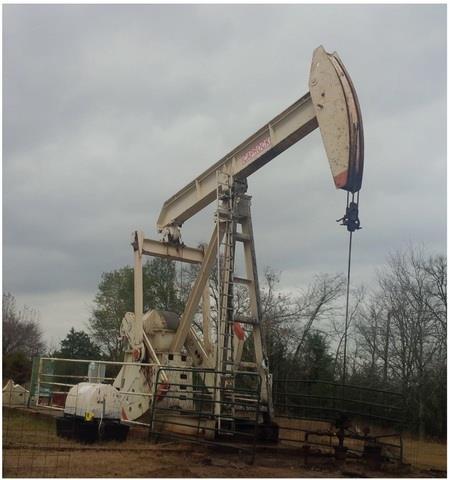 Highlights:
38% increase in net Proved reserves from approx. 326,000 barrels of oil (April 2017 as adjusted for increase in net working interest) to 450,280 barrels of oil (1P 'Proved Developed Producing' and 'Proved Developed Non-Producing')
Future potential upside in the Woodbine-Wagoner;

1.39 million barrels gross recoverable 'Possible' reserves, internal assessment based on an existing independent study

New drilling activity planned on neighbouring lease
Recent Activity and Additional Reserves
In recent months, while oil prices have both stabilised and improved, Nostra Terra has been approached by various operators regarding potential farm-in opportunities on the deeper rights at Pine Mills. Pine Mills is made up of several leases over approx. 2,400 acres; all leases are Held By Production (HBP), meaning they have no expiration date and no required work programme, and remain in effect so long as the leases remain in production. This allows Nostra Terra the flexibility to farm-out should it so decide, or to drill further wells at its own discretion.
As a result, Nostra Terra has re-assessed an independent study of the lease area at Pine Mills undertaken by Cobb & Associates, Inc. in 2014, which focused on undeveloped upside potential. A total of 5 potential development projects were identified in the Woodbine and Sub-Clarksville Formations, including neglected oil 'behind pipe' and up-dip 'attic oil' which could be accessed mainly through well workovers. The largest upside identified is the potential development of the Woodbine-Wagoner oil 'skirt' (23 deg API), with up to 12 potential new well locations and 1.39 million barrels of gross technically recoverable oil, classified as 'Possible' reserves.
A neighbouring operator is planning to drill a well, which if successful, could de-risk some of these "Possible" reserves at Pine Mills. Nostra Terra has now formally granted the approval required by the Texas Railroad Commission (the local governing authority) to allow the operator to drill closer than usual to the common lease boundary. The well is currently being permitted and is anticipated to be drilled next month. Results of the well will be shared between the Operator and Nostra Terra.
Proved Reserves
In preparation of closing a new senior lending facility Nostra Terra has updated its reserve report, using a third-party engineer APN Energy, as required by the new bank. The facility will allow Nostra Terra to continue with the strategy of developing lower risk reserves such as Pine Mills and its Permian Basin acreage using non-dilutive funds.
Proved Developed Producing (PDP) plus Proved Developed Non-Producing (PDNP) reserves are assessed as of 1 December 2017 at 578,760 barrels of oil (gross) and 450,280 barrels of oil (net to NTOG after Royalties). This represents an increase in the net Proved reserves of 38% from 1 April 2017 (the previous report as adjusted for the increased working interest) due to improved production performance, steady operational costs, and improved commodity prices
The reserve figures stated above use the standards set by The Petroleum Resources Management, which is accepted by the Oil and Gas Reserves Committee of the Society of Petroleum Engineers. The definitions can be found at www.spe.org/industry/docs/Petroleum_Resources_Management_System_2007.pdf
Matt Lofgran, Chief Executive Officer of Nostra Terra, commented:
'Pine Mills has been a great asset; being a significant cash generator, and has been profitable every month since we took over operations. Our primary focus has been on increasing cash flow, but given the strengthening in the oil markets we can now look at other development and exploration potential. We're excited to have a significant increase in reserves.'
Source: Nostra Terra Oil & Gas
back to top