News listings
energy-pedia licensing

Venezuela
Venezuela's Mariscal Sucre natural gas auction closes with no offers
18 Jan 2010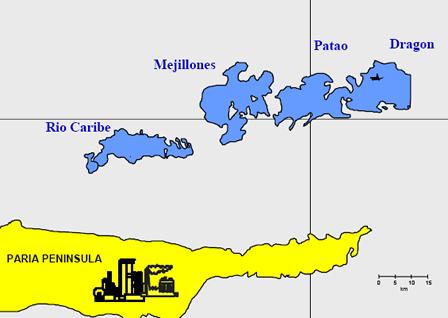 Venezuela's Mariscal Sucre project, which has estimated reserves of 14.7 trillion cubic feet of gas, has failed to attract private interest after the government invited firms to make offers last week. Offers were to be made on Friday until midnight.
The government this month improved the conditions it was offering companies to help develop the project, but in the end nobody came forward, private sector sources close to the process said on Monday. State oil company PDVSA has yet to announce the results.
Last year PDVSA invited a group of companies including Japan's Marubeni, Mitsui, Mitsubishi and Itochu, Norway's Statoil, Russia's Gazprom and Italy's ENI to consider taking part in the project. Spain's Repsol had also shown interest but did not make an offer.
PDVSA forecasts that the field will produce 1.2 billion cubic feet per day.
Source: News Wires
back to top