energy-pedia
news, information and opportunities
latest headlines
Pura Vida Energy has advised that the Joint Venture has resolved to change the location of the first well in its 2015 drilling campaign. The decision follows a detailed review of the prospectivity of the Mazagan permit, and careful consideration of the benefits offered through investing more capital to drill deeper and test multiple prospects in the first well in the two well program. ... more ...
Egypt has signed its first contract to extract gas by fracking in a deal with Apache and Shell Egypt that includes investments of $30-$40 million, the oil ministry said on Wednesday, part of efforts to boost output and ease a lingering energy crunch. ... more ...
Ivory Coast has signed production sharing agreements with oil giant Exxon Mobil for two ultra-deepwater blocks in the Gulf of Guinea, the West African nation's oil minister said. The deal covers Ivory Coast's CI-602 and CI-603 blocks, which cover 3,874 and 5,543 sq kms respectively and vary in depth from 3,000 to 4,000 metres. ... more ...
MPX North Sea has entered into a Sale and Purchase Agreement with Hansa Hydrocarbons to sell MPX's entire equity of 23.077% in Licence P1566 (UK SNS Blocks 47/4d and 47/5d). The Licence includes the recent Pharos gas discovery. ... more ...
Drillsearch Energy has restarted oil production from the Flax facility in PRL 14 (Drillsearch 100% and Operator) in the Cooper Basin. ... more ...
Bulgaria: Total delays Bulgaria exploration citing oil price tumble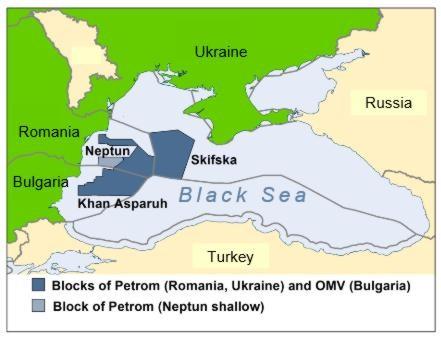 Drilling for oil and gas at an exploration block off Bulgaria's Black Sea coast will be delayed by at least six months until early 2016 following the fall in global oil prices, French oil firm Total said. Total, operator of the offshore 1-21 Han Asparuh block, has cancelled tenders for drilling services in a decision agreed with its partners in the block, Austria's OMV and Spain's Repsol.
'Due to the significant and incessant decline in the prices of oil globally in the past months ... the companies unanimously decided to change the budget and the working schedule for 2015 and postpone the start of the drilling programme for 2016,' the Bulgarian division of Total said in a note to the Bulgarian public procurement agency. The tenders are likely to be reopened in the first quarter of 2015 with a view to the first drilling starting in the first quarter of 2016, said Arnaud Jaouen, a contract engineer at Total.
The initial drilling date for two exploration wells was the middle of 2015. The drilling of a deep water well is estimated to cost about 300 million euros ($376 million). The 14,440 sq km Han Asparuh block is only 15 km from OMV's Neptun block in Romanian waters. The Austrian company said it could produce up to 84 billion cubic meters of gas, raising hopes in the Balkan country it could end its almost complete dependence on Russian gas.
The government has recently re-opened tenders for two smaller blocks off its Black Sea coast, intensifying efforts to ensure its energy security after Russia said it had scrapped its South Stream gas pipeline project.
See related articles:
Bulgaria to start tenders for two offshore blocks
OMV completes 3D seismic survey in the Black Sea offshore Bulgaria
Source: Reuters
Sign up for free daily newsletter
---

energy-pedia news is a FREE news service written and edited by E&P professionals for E&P professionals. We don't just report the news, we give you the technical background as well, with additional information derived from our unique energy-pedia opportunities service. Click here to sign up.
---
energy-pedia opportunities

energy-pedia opportunities currently includes comprehensive details of over 1100 upstream opportunities along with historic details of over 2,000 completed deals. Included are licensing details, current, future and historic, along with details of 1000's of corporate and company deals. Also included are company profiles of over 1,500 upstream oil companies worldwide.
energy-pedia opportunities provides intuitive, interactive, real time online information updated on the hour, helping established oil companies to maintain and develop their upstream portfolios while enabling start-up companies plan and build successful worldwide businesses.
For further information click here: energy-pedia opportunities
news by region
energy-pedia world map movie
back to top