Highlights
Binding agreement executed to divest a 10% interest in Carnarvon's Bedout assets,

including the Dorado field

Cash consideration of US$146MM, comprising an upfront payment of US$56MM and a

carry of US$90MM on Carnarvon's forward expenditure, once a Final I

nvestment

Decision is made on the Dorado development

Carnarvon's debt financing process is continuing, and expected to provide the balance

of funding for the Dorado development once financing is secured

Following completion, Carnarvon to hold a

pro

-

forma cash balance of approximately

A$

178

MM
Carnarvon Energy has entered into a binding agreement to divest a 10% interest in its Bedout assets to OPIC Australia, a wholly owned subsidiary of CPC Corporation, Taiwan's national oil and gas company.
Under the agreement, Carnarvon is set to receive total cash consideration of US$146MM from the divestment. This comprises an upfront payment of US$56MM on completion of the transaction, and a further carry of US$90MM of Carnarvon's forward expenditure in the Bedout permits once a Final Investment Decision (FID) is taken on the Dorado development.
The proceeds from the divestment, together with prospective debt finance and Carnarvon's existing cash, will be used to fund Carnarvon's share of the Dorado development costs along with further activities that include exploration in the Bedout Sub-basin and appraisal of the recent Pavo discovery. Carnarvon retains 20% of the Pavo discovery and follow-up potential in the WA-438-P Exploration Permit post divestment.
Carnarvon continues to progress its targeted debt financing process. To date, there has been a strong level of market interest across all the potential funding sources for the Dorado development.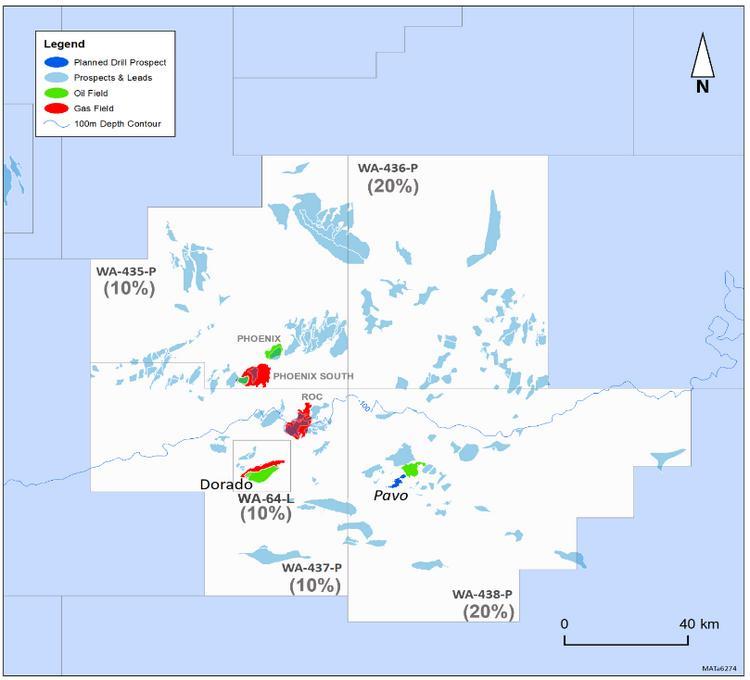 Carnarvon Managing Director and CEO, Adrian Cook, commented:
'CPC's status as a leading national oil and gas company in the Asian region, combined with its appetite for this transaction, clearly demonstrate the world class nature of the Dorado development and the greater Bedout Sub-basin.
We are delighted CPC will become a partner in the Joint Venture, and look forward to working with them, and the Operator, to prepare Dorado for FID.
Following completion of the transaction, Carnarvon will be in the enviable position of holding substantial cash and financial liquidity to fund its share of the world class Dorado development.
This strong financial position is also expected to support the advancement of low risk growth through the appraisal and development of the nearby Pavo discovery, and pursuing extensive upside potential via exploration opportunities in the Bedout Sub-basin of the highest quality.'
Azure Capital acted as Carnarvon's adviser on the transaction, as well as advising on its ongoing debt financing process for the Dorado development.
Source: Carnarvon Petroleum