HIGHLIGHTS
Ensign

Rig

970 contracted to drill

Lockyer

-

2 and North Erregulla Deep

-

1

wells

Well pads

nearing completion

and regulatory approvals well advanced

T

argeting commencement of

drilling

during late March

2023
Perth Basin energy company Norwest Energy has advised that joint venture operator Energy Resources ('EnRes') has executed a drilling contract with Ensign Australia for Ensign's Rig 970.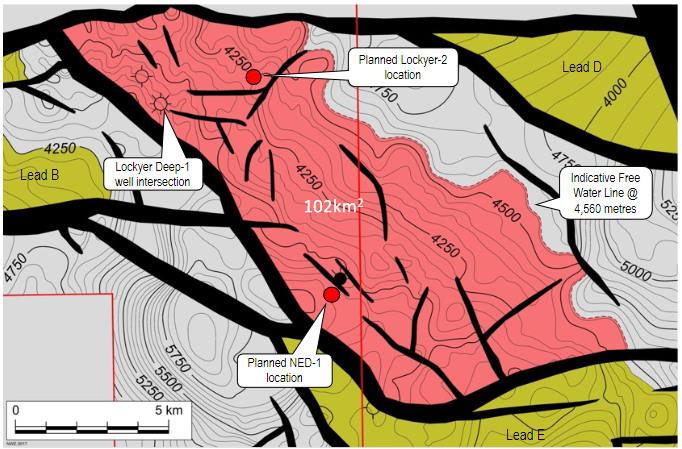 The first two wells to be drilled with Ensign Rig 970 will be Lockyer-2 and North Erregulla Deep-1, for which the well pads are nearing completion and final regulatory approvals are well advanced. These two wells will be drilled back-to-back with the spudding of Lockyer-2 targeting late March 2023, after mobilisation of rig to the North Perth Basin from the Northern Territory. Spudding of the North Erregulla Deep-1 well will follow immediately upon completion of drilling operations at Lockyer-2.
Norwest Energy Managing Director, Iain Smith commented:
'Securing suitable rigs to tap the considerable potential of the high-margin Perth Basin Permian gas play has been a challenge, and we are therefore pleased that our joint venture Operator has been able to secure Ensign Rig 970 to facilitate the Lockyer drilling program.
We look forward to the results of the Lockyer-2 and North Erregulla Deep-1 wells, which are designed to confirm that the Lockyer structure hosts a very significant onshore conventional gas field.
Looking beyond the imminent drilling program, contingent Lockyer-3 and Lockyer-4 appraisal wells are in the planning phase with construction of the Lockyer-3 well pad already in progress'.
The EP368 and EP426 Joint Ventures are comprised of the following participants:
EP368: Norwest Energy Ltd 20%; Energy Resources Ltd 80% (Operator)
EP426: Norwest Energy Ltd 22.22%; Energy Resources Ltd 77.78% (Operator)
Energy Resources is a wholly owned subsidiary of Mineral Resources.
Source: Norwest Energy