Drilling of the Canyon

-

2 well with SLB Land Rig 185 has successfully commenced

Canyon

-

2 will be drilled to a depth of approx. 3600

m

etres and cased

Canyon

-

2 is planned to confirm the prospectivity of the Permian coals and sands in the

Kianga Formation

, as the primary

target for the well

Omega Oil and Gas the 100% holder and operator of Authority to Prospect (ATP) 2037 and ATP 2038 has advised that SLB Land Rig 185 has successfully commenced drilling the Canyon-2 well at 0430 hours on 19th March 2023.
The Canyon-2 well will be drilled to an approximate depth of 3600 metres. The well is planned to be cased, prior to completion later this year. The SLB Land Rig 185 will then be mobilised to the Canyon-1 well pad, to drill a well of similar dimensions.
Omega will complete mudlogging and open-hole wireline logs to better understand and characterise reservoir conditions at depth. This information will be key to finalising completion designs and to execute a fracture stimulation program later in the year.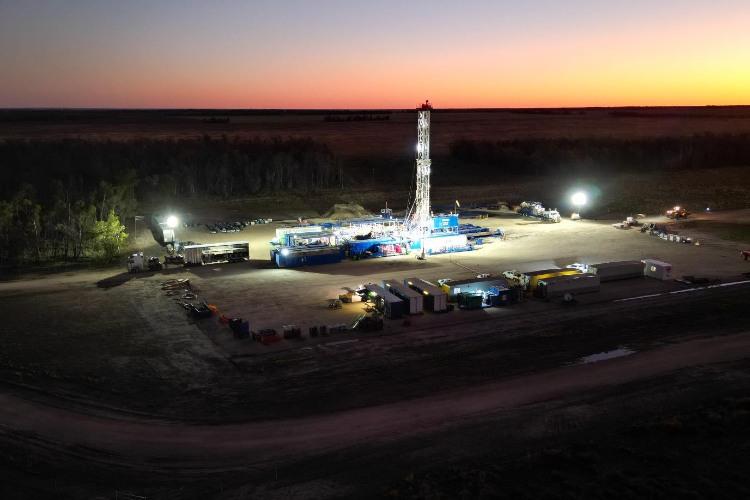 The two Canyon wells are the centrepiece of Omega's Permian Deep Gas exploration program. The goal of the wells is to prove the prospectivity of the Kianga Formation and coals in the Permian aged rocks of the Bowen Basin. The Kianga Formation is the primary target. The Backcreek Group is the secondary target and may be intersected depending on hole conditions and drilling progress. Omega believes the Kianga Formation is gas-charged in what is regarded as a basin centred gas play.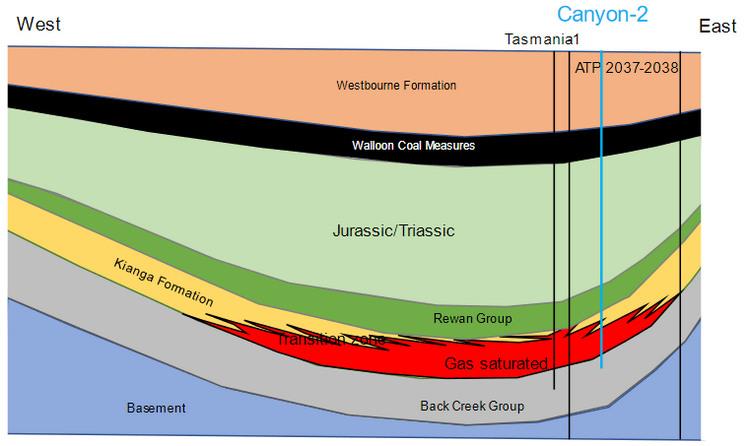 If successful, Omega hopes to further de-risk its prospective gas resource of 3TCF and 233mmbbls of associated liquids.
Omega Managing Director Lauren Bennett commented:
'The spudding of the Canyon-2 well is a significant milestone for Omega and is the culmination of months of hard work by the team and our campaign partners.
'I am immensely proud of our achievements to date, and Omega's ability to design and execute an ambitious and innovative exploration program at pace, to hopefully unlock the next generation of gas resources.
'I look forward to sharing further information on the exploration results, as well as operational updates as drilling progresses.
'The successful spud of Canyon-2 and the anticipated positive results we hope to achieve this year come at an important time in the east-coast energy security conversation.
'Projects like Omega's Canyon play are critical to ensure vital gas resources continue to be discovered to meet strong future demand.
'Gas will play an increasingly important role for energy security for decades, as ageing coal fired power stations are scheduled to close. Additionally, gas will remain a key input for industrial and manufacturing processes.
'The potential multi-TCF resource within Omega's Canyon field not only represents a significant contribution to the east coast gas market, but also represents significant value for our shareholders.'
Source: Omega Oil and Gas