Enauta has confirmed oil in a new reservoir section named Atlanta NE accumulation, located within the Atlanta field area under development.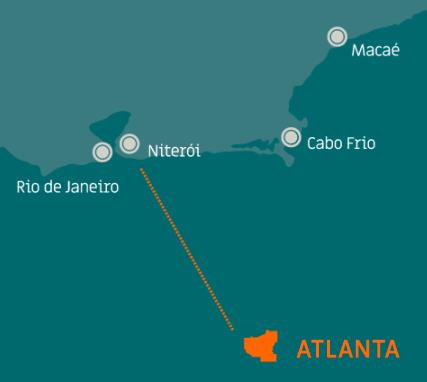 Enauta concluded drilling and logging of well 9-ATL-8DP, identifying oil with excellent petrophysical properties at a 57m section (measured depth). The accumulation is located at a 2,644m depth, shallower than the reservoir under development.
Atlanta's NE oil was originally identified in the well 9-SHEL-19D-RJS drilled in 2006. The new well aimed to collect additional data from the accumulation simultaneously to the drilling of Atlanta's production well 7-ATL-7HA-RJS ("7HA"), part of the six producing wells campaign of Atlanta's full development Phase 1.
Enauta estimates that Atlanta's NE resources in-place exceed 230 million barrels of oil. The company will conduct additional studies for its full technical-economic potential, integration to the field's on-going development and addition to certified oil reserves of 158.9 million barrels (2P Reserve), as per the December 31, 2022 report issued by Gaffney, Cline and Associates.
Atlanta's Phase 1 targets first oil by mid-2024 with a production capacity of 50,000 barrels of oil per day from six wells connected to the FPSO Atlanta.
Source: Enauta