On March 9, the CEO of Petrobras, Jean Paul Prates, met the Minister of Mines and Energy of Colombia, Irene Vélez Torres, during CERAWeek programming in Houston, Texas (USA).
Jean Paul Prates commented on the challenges that bring Brazil and Colombia together as countries rich in renewable resources and the responsibility to preserve the Amazon Forest, the largest tropical forest in the world, which occupies the territory of both countries.
The CEO of Petrobras highlighted Petrobras' environmental projects for the protection of the forest and reinforced the need to combine efforts by the energy industry and governments in favor of environmental preservation. He cited the Petrobras operation in Urucu, in the Amazon, as a case of success in developing activities in the oil and gas industry and preserving the environment.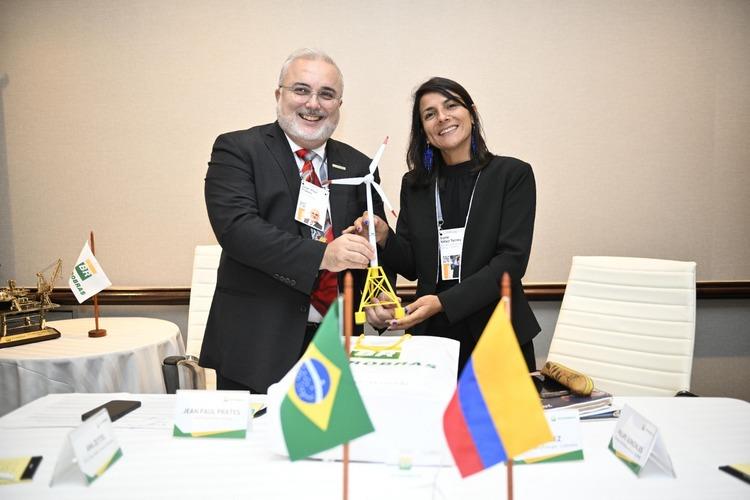 The two authorities also discussed prospects for developing natural gas production in the Tayrona block, in Colombia, a priority area that Petrobras owns in partnership with Ecopetrol.
Recently, in July 2022, an accumulation of natural gas was found at the site, through the well Uchuva-1, drilled in deep waters, 32 km from the coast and 76 km from the city of Santa Marta, in a water depth of approx. 830 meters. More wells are expected to be drilled over the next two years.
The discovery increases prospects for the development of a new exploration and production frontier in Colombia and paves the way for new initiatives to make better use of oil and gas reserves in the region.
Protection of the Amazon and development of gas reserves were the main topics.
Source: Petrobras