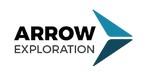 RCE-4 producing from the C7-A and the C7 Stringer
Arrow Exploration has provided an update on the drilling activity at Rio Cravo Este ('RCE') on the Tapir Block in the Llanos Basin of Colombia.
RCE-4
The RCE-4 well was spud on March 1, 2023 and reached target depth on March 8, 2023. RCE-4 targeted a three-way fault bounded structure with multiple high-quality reservoir objectives. The well was drilled to a total measured depth of 8,546 feet (8,053 feet true vertical depth) and encountered six hydrocarbon bearing intervals totaling 45 net feet (measured depth) of oil pay.
The well was completed in the C7-A and C7 Stringer zones and is currently producing from those zones. A submersible pump has been inserted but has yet to be turned on. The well is currently being choked back and it is naturally flowing with a 25/168 choke and, in the last 24 hours, it has produced at a rate of 728 BOPD gross (364 BOPD net) of oil at 28.5 API and with a 1% water cut. The Company will provide a further update on production rates in due course.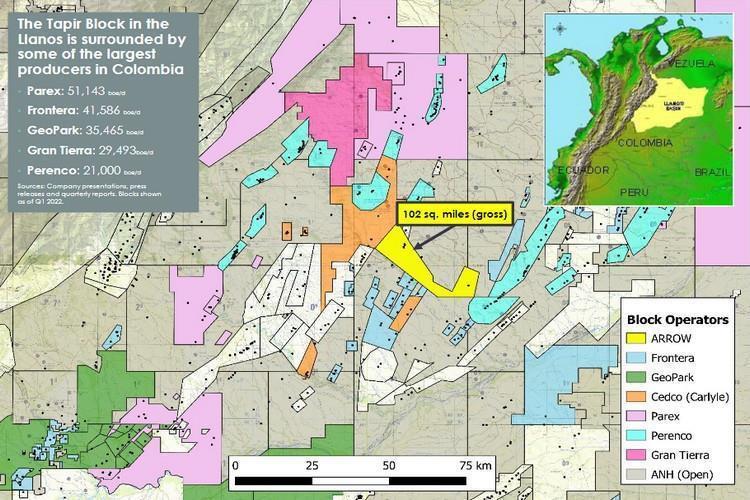 Initial production results are not necessarily indicative of long-term performance or ultimate recovery.
RCE-3
The RCE-3 well is flowing at 822 BOPD gross (411 BOPD net) while being choked back currently with a 21/128 choke. The submersible pump has been inserted but not turned on at this time. Water cut remains at 0%.
RCE-5
The RCE-5 well spud on March 19, 2023. Management's expectations are that target depth will be reached within the next two weeks.
Carrizales Norte
Once the RCE-5 well is on production, the 1500 HP drilling rig will be moved from the pad at Rio Cravo Este to the Carrizales Norte field where Arrow plans to drill three oil wells at the 3D seismic identified extension of the Carrizales field.
Capella Field
The Capella field continues to be shut in and discussions between the government, protesters and the operator are ongoing. The Company hopes for a quick resolution of the protesters' concerns. Further updates will be given once the field is back on production.
Marshall Abbott, CEO of Arrow commented:
'We are very encouraged by the initial production of RCE-4, the fifth well on the Tapir block, which has been completed in the C7-A and C7 Stringer zones with additional zones currently behind pipe. The RCE-4 well costs came in under budget and it was the quickest well drilled to date on the block.
'The RCE-4 and RCE-3 wells are currently flowing better than expected and the Company is choking the wells back in an effort to manage the reservoir and discourage premature water production. Arrow plans to engage the pumps and slowly increase production once the wells have stabilized.
'The continued strong production rates from existing tied-in wells, combined with the encouraging results from new wells in Colombia, continue to provide us with confidence that our objective of achieving a production rate of 3,000 boe/d within 18 months of the AIM listing can be achieved. This is an exciting time for Arrow, and we look forward to providing further updates on our progress.'
Source: Arrow Exploration