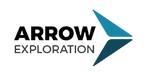 Production zones identified
Arrow Exploration has provided an update on the drilling activity at Rio Cravo Este (RCE) on the Tapir Block in the Llanos Basin of Colombia.
RCE-4 update
The RCE-4 well was spud on March 1, 2023, and reached total depth on March 8, 2023. RCE-4 is located within the RCE oil field on the Tapir Block in the Llanos Basin of Colombia. The well was drilled to a total measured depth of 8,546 feet (8,053 feet true vertical depth) and encountered six hydrocarbon bearing intervals totaling 45 net feet of oil pay (measured depth).
The following hydrocarbon bearing intervals have been identified:
Carbonera C7: 25 feet net oil pay over two intervals
Lower Gacheta: 20 feet net oil pay over four intervals
Interval thicknesses are not necessarily indicative of long-term performance or ultimate recovery.
It is expected that the RCE-4 well will begin production in late March 2023. The rig will then be moved to the RCE-5 location with the intention that RCE-5 will spud within a few days of RCE-4 being brought on production.
RCE-3 update
RCE-3 continues to flow naturally at 650 BOPD gross with no pressure drop and zero water cut. We anticipate activating the submersible pump to increase production on a measured conservative basis to achieve balance between maximum production and ultimate recoverable reserves. The same incremental approach will be applied to RCE-4 and RCE-5
Capella field update
Meetings have progressed between the government, protesters and operator regarding the Capella field in the Ombu block. The government has agreed to some of the demands of the protesters and is reviewing other requests. Protesters have been leaving the area. The Capella field continues to be shut in and is currently protected by the Colombia military. Arrow hopes for a safe and quick resolution and return to operations.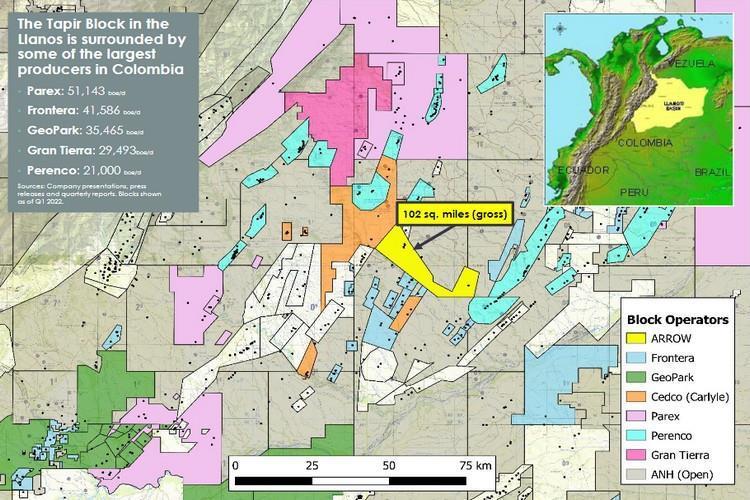 Marshall Abbott, CEO of Arrow commented:
'RCE-4 was drilled quicker than any other well on the Rio Cravo structure to date. The team's growing experience with the play is resulting in more efficient operations and lower costs. The log results of RCE-4 are in line with our expectations for the well. This is the fifth well drilled by Arrow on the Tapir block and it has confirmed the continuity of oil-bearing intervals seen in adjacent wells.
"We're currently completing the C7 zone, targeting to be on stream in late March. This will increase Arrow's production and reserves. Arrow will bring RCE-4 on slowly and increase production to best manage the oil reservoir.
'Once RCE-5 is drilled, the rig will mobilize to drill the three planned wells on the Carrizales Norte Structure 20 km away.
'The results of the RCE-3 and RCE-4 wells, together with our confidence in the outcome of the RCE-5 well and our upcoming program at Carrizales Norte, provide us with confidence that we will achieve the stated objective of achieving a production rate of 3,000 boe/d within 18 months of its AIM listing (completed in October 2021). The next few months will be an exciting and busy time for Arrow, and we look forward to providing further updates on our progress.'
Source: Arrow Exploration