Oceaneering International has announced that its Norwegian subsidiary, Oceaneering AS, has signed a Memorandum of Understanding (MoU) with Kontiki Winds (a Havfram company) to jointly pursue the application of floating offshore wind for remote microgrid renewable power generation to electrify offshore assets such as oil and gas production as well as other small scale power generation opportunities among island states currently producing electricity by fossil fuel.
The MoU, signed in Stavanger, Norway, covers collaboration between the two companies with a particular focus on the Gulf of Mexico, Brazil, and Northern Europe.
Both companies recognize there is an increasing requirement on oil and gas producers and remote island states to electrify their operations, with limited available options. Through this MoU, Oceaneering and Kontiki Winds will provide a comprehensive and cost competitive approach to electrification, using offshore wind, to realize microgrid electrification.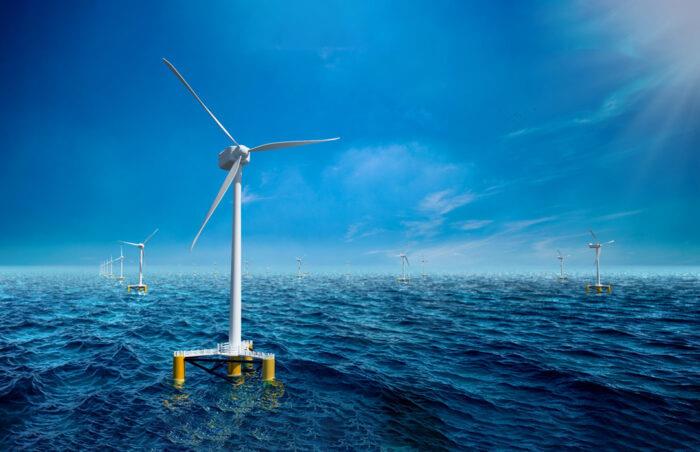 'The MoU leverages each parties' capabilities to provide safer and cleaner energy production in a dynamic subsea environment,' said Erik Saestad, Managing Director, Oceaneering AS. 'Offering our clients a full Engineering, Procurement, Construction and Installation (EPCI) wrap, coupled with real-time monitoring and maintenance throughout the lifecycle of the asset, provides a pathway to achieve net zero emissions.'
Emilie Reeve, Chief Executive Officer, Kontiki Winds, said: 'Kontiki Winds is excited to be working with Oceaneering to enable electrification and accelerate the global energy transition. Drawing on our deep experience in both offshore wind development and subsea installation, our combined capabilities offer the market a unique full lifecycle approach to harnessing renewable energy, specifically aimed at electrifying assets and remote island states that are otherwise predominantly powered by fossil fuels.'
Ben Hooker, Director of Global Business Development at Oceaneering, said: 'Oceaneering's renewables group is delighted to be a part of this exciting initiative. This collaboration supports the transformation from traditional oil and gas development into next-generation floating offshore wind. It not only aligns our shared common values and uncompromising commitment to health, safety and the environment but also propels our core capabilities, technology, innovation, and operational excellence into the areas of emission reduction, energy transition and microgrid electrification in harsh environments.'
Oceaneering supports diverse energy transition goals with innovative solutions for the toughest project challenges. With a suite of industry-leading technologies and services ideally positioned to serve global offshore wind, tidal, wave, interconnector, hydrogen, and carbon capture projects in key regions around the world including the Americas, Europe, and Asia Pacific.
Kontiki Winds (a Havfram company) is aiming to become a leading company in the sustainable energy transition. With a core focus on developing and building offshore wind projects at both large scale for national infrastructure, and small-scale for offshore assets and small island electrification.
Source: Oceaneering