Highlights
Po Valley signs offtake agreement with BP Gas Marketing to supply gas from its

Podere Maiar-1 facility in Italy

18-month contract to commence on 1 April 2023 with potential to extend

Po Valley and its joint venture partners will supply an estimated 37,000,000 standard

cubic metres of gas under the contract

Gas supply price will be linked to the Italy's "Heren PSV day ahead mid" price

assessment

Po Valley is well funded to complete Podere Maiar-1, and first gas is on track for early

Q2 CY23.
Po Valley Energy has announced that its wholly owned subsidiary Po Valley Operations Pty Limited (PVO) has signed a gas sales agreement (GSA) with BP Gas Marketing Limited (BPGM), an indirect, wholly owned subsidiary of BP International (BPI).
The GSA between PVO and BPGM relates to forecast gas production from the soon to be completed Podere Maiar – 1 facility in the Selva Malvezzi production concession located in the Po Valley Region of Italy. PVO is Operator of the Selva Malvezzi production concession with 100% ownership interest moving to 63%. Notices to transfer joint venture partner quotas to Prospex Energy plc's two wholly owned subsidiaries UOG Italia Srl (20%) and PXOG Marshall Ltd (17%) were sent to the Italian Ministry during November 2022.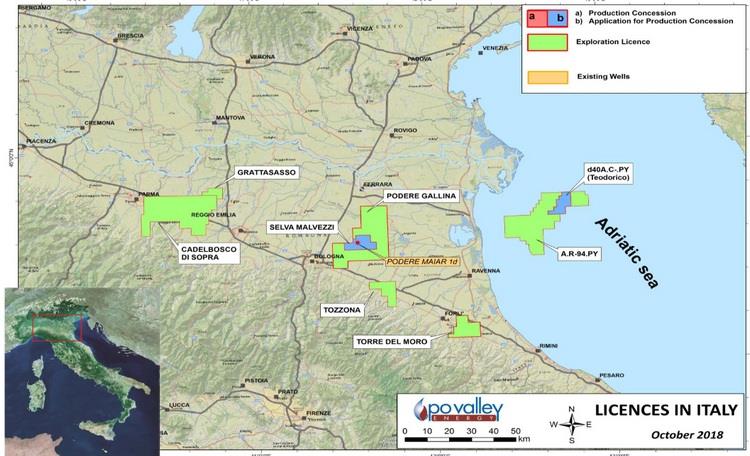 Po Valley Chairman Kevin Bailey said:
'We are delighted to have successfully negotiated a gas sales agreement (GSA) with a major player of the caliber of BP Gas Marketing Ltd, which is a major milestone for Po Valley and one we have been working toward for some time.
'We look forward to our scheduled gas production commencing at Podere Maiar-1 in April, bringing to fruition the first step of this exciting project. We continue to progress developments on time and on budget, and are fully funded to production.'
Click here for full announcement
Source: Po Valley Energy