San Leon, the independent oil and gas production, development and exploration company focused on Nigeria, notes the press release published in Nigeria by Eroton Exploration & Production Company on 13 March 2023 about its ongoing operation of the Oil Mining License (OML) 18. This press release is in response to press speculation in Nigeria last week. San Leon's economic interest in OML 18 is not impacted by a possible change of operatorship of OML 18.
In its press release, Eroton has emphasised that it remains the operator of OML 18 in line with the provisions of the Joint Operating Agreement governing OML 18 and has made the following points:
The purported attempt by the non-operators of OML-18; NNPC Limited (NNPC) and Sahara Field Production Limited (Sahara) (now known as OML 18 Energy Resource Limited) to appoint NNPC Eighteen Operating Limited as operator of OML 18 is a breach of the JOA as any dispute whatsoever between the parties must be addressed by the dispute resolution provisions of the JOA. There can be no removal of an operator without following these procedures and the process is designed in such a way that notice requirements cannot be waived, and the removal of an operatorship can therefore not be carried out, without following the process provided in the JOA.
Eroton has issued a notice of arbitration to NNPC and Sahara in accordance with the terms contained in the JOA to defend its legal rights. Furthermore, Eroton has received a legal opinion that it continues to remain as operator pending such resolution and that this will be upheld by the courts of Nigeria. Eroton further notes that the action taken by NNPC and Sahara sets a damaging precedent in the oil & gas industry in Nigeria because due process has not been followed.
Eroton took over operatorship of OML 18 in 2015 with a production of 6,000 bbls/d and increased production to over 50,000 bbls/d of dry crude (75,000 bbls/d of gross liquids) in less than 24 months. Eroton was also recognized by NNPC as being one of the two operators with the lowest technical cost per barrel in the industry over that time period. This performance continued until the wider industry became severely impacted firstly by COVID-19, and then by the unprecedented level of crude theft and sabotage plaguing the Niger Delta area since 2020.
Since Q4, 2021, the Government of Nigeria has received virtually zero crude oil from any company utilising the Nembe Creek Trunk Line (NCTL), a pipeline that is partially owned by NNPC, owing to the force majeure declared by the NCTL operator and the widespread vandalism and crude oil theft recorded in the region. These criminal activities in the Niger Delta are well known and continue to adversely affect the entire region. For example, Eroton's crude oil receipts dropped steadily in 2021, culminating in zero receipt in November 2021 at Bonny Terminal. This was despite efficient wellhead production data showing produced volumes of over 500,000 barrels of oil for the same month. Consequently, and in agreement with its partners in OML 18, Eroton shut in the wells.
Eroton subsequently undertook an alternative means of evacuating its crude oil from OML 18 using barges, a project funded entirely by Eroton and with no financial support from its partners.
Eroton further states that the allegations of improper actions by it are baseless and unfounded and categorically denies any fraudulent acts as stated in the in certain press reports.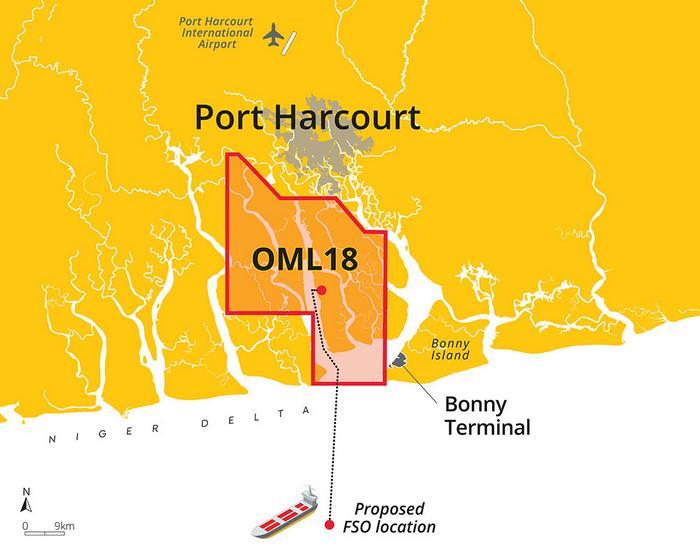 Further announcements will be made as appropriate.
Source: San Leon Energy