A new GeoStreamer X early-out product is available now and provides high-resolution data to resolve imaging challenges in the Norwegian Sea, revealing remaining potential and derisking future drilling opportunities.
For more than 10 years, PGS has built a comprehensive and contiguous data library in the Norwegian Sea. A wide range of technologies and workflows have been employed to address the imaging challenges for various subsurface targets. The latest addition to the library is the 2022 GeoStreamer X program. GeoStreamer X combines multisensor broadband fidelity and wide-tow source efficiency, with multi-azimuth illumination.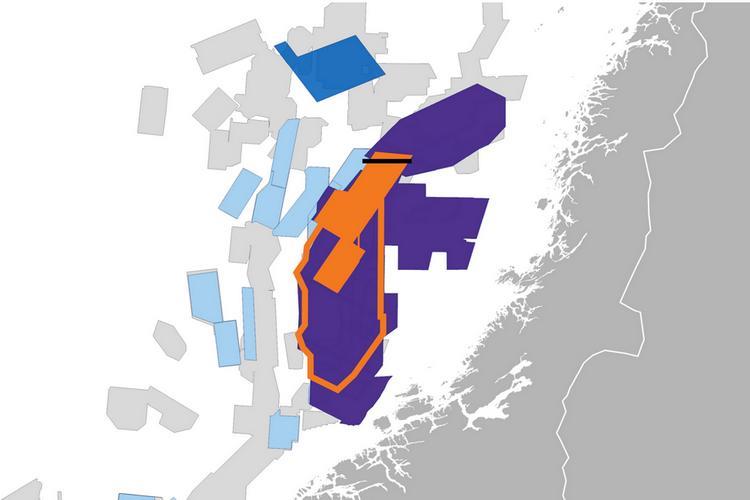 A high-quality early output volume is available now, utilizing data from the new 2022 acquisition and existing GeoStreamer data reprocessed in 2016. The GeoStreamer X stack gives a good indication of the uplift generated with a multi-azimuth GeoStreamer X product in the Norwegian Sea. The full-integrity PTDM volume will be available in December 2023.
Innovative acquisition combined with a state-of-the-art depth imaging flow improves data quality. Interpreters and geoscientists get a dataset with improved resolution, reliable amplitudes, better continuity of events and definition of faults, leading to better interpretability.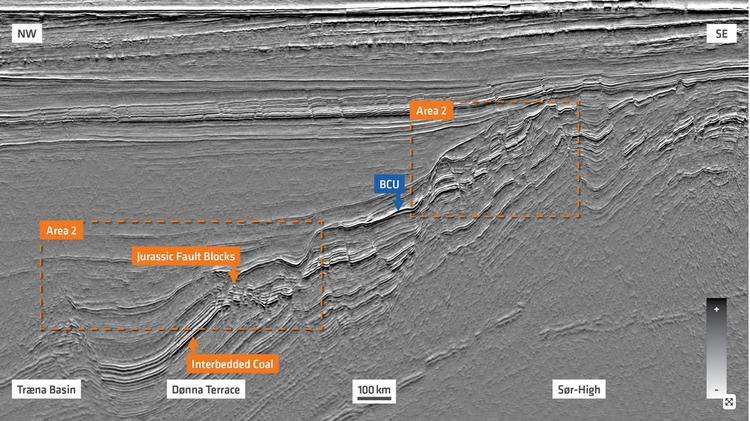 This GeoStreamer X full stack section from the Norwegian Sea is taken from an early-output volume from the 2022 program. The section is depth migrated and includes the Sør High, Dønna Terrace, Ytreholmen Fault Zone and crosses the Urd and Verdande areas. The section represents the dominant Lower Cretaceous (Lysing and Lange) and Jurassic plays (Fangst and Båt Group). Area 1 illustrates an example of fairly shallow and highly segmented Jurassic fault blocks on the Sør High while area 2 displays the Lower Cretaceous basin fill underlain by deeply buried Jurassic fault blocks showing variable preserved Early and Middle Jurassic sections in the Dønna Terrace.
Source: PGS