News listings
energy-pedia exploration

Paraguay
Paraguay: Petro-Victory farming out Pirity Block in Paraguay
28 Jan 2009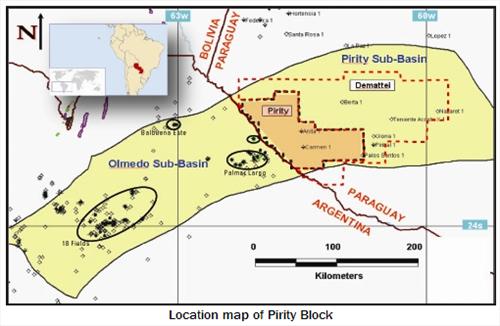 Petro-Victory is inviting select companies to join a major exploration venture in its wholly owned, 1.98 MM acre Pirity Block in Paraguay. The Block borders Argentina where the same petroleum system has produced 174.1 MMBOE, mostly 40-44 API sweet crude. Petro-Victory anticipates hundreds of millions of barrels from the Pirity Block.
Project Highlights:
8,500+ acre structures have been mapped. Nine prospective closures and seven additional leads have been identified by local experts working with Schlumberger and IHS.
Paraguay is a stable democracy and a member of the OAS, the International Arbitration Treaty and the Kyoto Protocol.
Decades of disparate data have been integrated for the first time. 7,000 km of seismic, 1,300 km reprocessed, 600 km inverted and multi-well data analyzed.
The Concession is Paraguayan Law with favorable terms. The Environmental Permit has been issued - no barriers. The country's hydrocarbon law is one of the most favorable in the world.
The terrain is similar to West Texas and the structures are simple – drilling is expected to be straightforward.
To express interest in this opportunity, contact IndigoPool or visit Petro-Victory at NAPE 2009, booth 762.
Source: IndigoPool
back to top