Jadestone Energy has completed the previously announced acquisition of a 9.52% non-operated interest in the producing Sinphuhorm gas field and a 27.2% interest in the Dong Mun gas discovery onshore northeast Thailand.
Due to an effective date of 1 January 2022, the headline cash consideration of US$32.5 million became US$27.8 million on completion, due to customary closing adjustments and as disclosed in the acquisition announcement on 19 January 2023.
The Sinphuhorm acquisition adds 4.6 mmboe of 2P reserves at the effective date of 1 January 2022 and approximately 1,600 boe/d of production net to Jadestone based on current rates, continuing the growth and diversification of the Company's production base. Jadestone estimates a return on the acquisition significantly in excess of the Company's hurdle rates.
The transaction is a first step towards creating a significant natural gas component within Jadestone's portfolio over the medium-term and establishes a low-cost platform for growth in Thailand. Further details on the Sinphuhorm acquisition can be found in the announcement of 19 January 2023 and on the Company's website at https://www.jadestone-energy.com/investor-relations/presentations-communication/.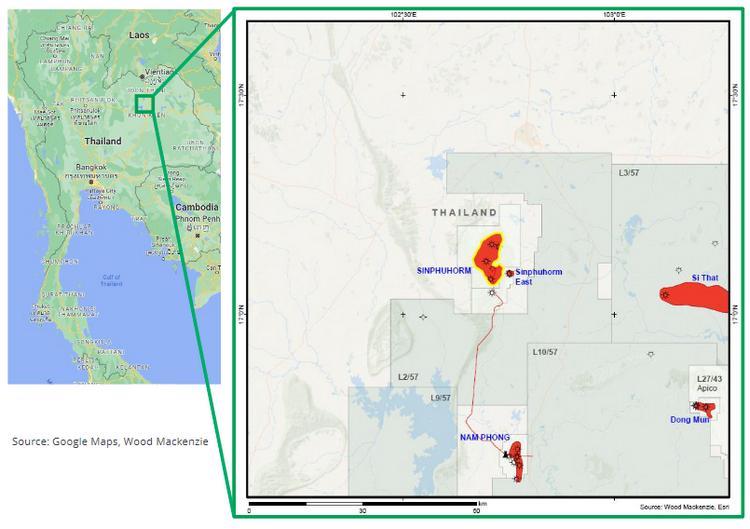 Paul Blakeley, President and CEO commented:
'We are pleased to complete the Sinphuhorm transaction just one month after its announcement, thanks to strong alignment and effort between buyer and seller. When combined with the completion of the CWLH acquisition and remaining Lemang PSC interest in November 2022, we have now closed three very accretive transactions within the last four months, diversifying our production base and with upside potential in all cases. This is clear evidence of increasing M&A activity in the region, which in turn underpins our confidence in the delivery of our growth strategy in the near to medium term.'
Source: Jadestone Energy