A.P. Moller - Maersk (Maersk) has reached an agreement with A.P. Moller Holding, the parent company of the A.P. Moller Group, for an intended divestment of Maersk Supply Service (MSS), a leading provider of global offshore marine services and project solutions for the energy sector.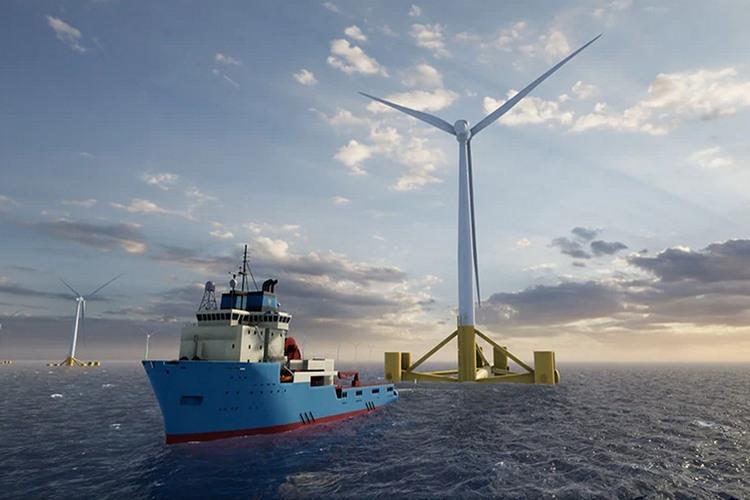 'We are very pleased to see Maersk Supply Service will be able to continue to further develop new solutions for the green transition of the offshore sector under a new long-term ownership. This transaction validates the excellent work done by the team in the last years. At the same time, it marks the completion of our initial decision to divest all energy related activities and focus on truly integrated logistics,' said Patrick Jany, CFO at A.P. Moller - Maersk.
In 2016, Maersk adopted its new strategy around integrated logistics and a separation of the existing energy related activities was initiated. Maersk Tankers, Maersk Oil & Gas and Maersk Drilling were divested in the period 2017-2019. Today with the intended sale of Maersk Supply Service the final divestment of the energy related activities will be completed.
'The capabilities and vessels Maersk Supply Service have built over more than 50 years supporting the oil and gas energy industry are much needed within offshore renewable energy, especially in the wind industry. As new owners we will drive a transition of Maersk Supply Service to over time become a leading offshore marine company servicing the offshore wind industry. At the same time, we are pleased that this concludes the separation of energy related activities from A.P. Moller – Maersk as initiated in 2016,' said Martin Larsen, CFO at A.P. Moller Holding.
Maersk Supply Service will continue trading under its current name and will be using the Maersk seven-pointed star logo as part of its brand.
The transaction includes a pioneering wind installation vessel, which when finalized will establish Maersk Supply Service as a leading offshore wind contractor.
As the transaction is between related parties, a fairness opinion has been obtained from DNB Bank ASA. The fairness opinion confirms that the transaction value is fair from a financial point of view.
About the transaction
The value of the transaction is USD 685m (enterprise value), reflecting an EV/EBITDA multiple of 27.4x based on EBITDA for full-year 2022. Until obtaining all required regulatory approvals and closing of the transaction, Maersk Supply Service will remain a subsidiary of A.P. Moller – Maersk A/S and run the business independently as usual.
About Maersk Supply Service
Maersk Supply Service is a leading provider of global offshore marine services and integrated solutions for the energy sector worldwide. The company serves the energy sector with a fleet of 36 vessels manned by more than 1,300 crew members and supported by around 300 onshore staff worldwide. Founded in 1967, Maersk Supply Service brings more than 50 year's hands-on marine experience in performing complex operations at sea.
About A.P. Moller - Maersk
A.P. Moller - Maersk is an integrated logistics company working to connect and simplify its customers' supply chains. As a global logistics leader, the company operates in more than 130 countries and employs over 100,000 people world-wide. Maersk is aiming to reach net zero emissions by 2040 across the entire business with new technologies, new vessels, and green fuels.
About the A.P. Moller Group
The A.P. Moller Group is a diversified group of industry leading companies. While independently run with dedicated boards and executive teams, there is collaboration, networking, and sharing of best practices across. A.P. Moller Holding is the parent company of the Group, investing in and building businesses with a positive impact on society – 'nyttig virksomhed'.
Source: Maersk